Rihanna, Bruno Mars Top List Of Most Pirated Artists Of 2013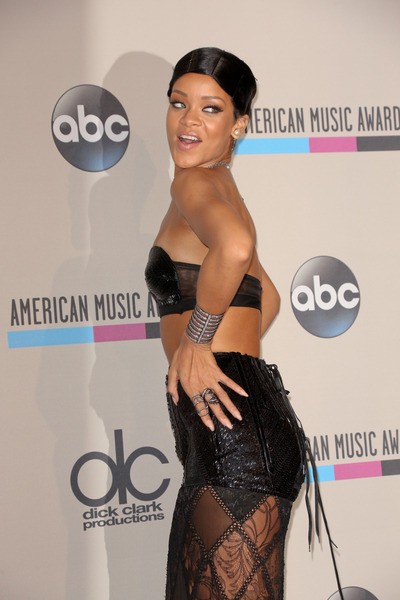 Fans love listening to Rihanna and Bruno Mars' music, but they don't necessarily like paying for it. The singers top a new list of the most pirated artists of 2013.
Even though Rihanna and Mars haven't released new albums since 2012, they are extremely popular on illegal file-sharing websites, with 5 million illegal downloads each over the past year.
According to Musicmetric.com, Daft Punk and Justin Timberlake were also popular music acts on Bit Torrent websites, accounting for approximately 4 million illegal downloads each over the past 12 months.
Rounding out the top five is Flo Rida, followed by stars including Kanye West, Eminem, Jay Z and Drake.
Meanwhile, unauthorized downloads of Beyonce's new self-titled album have so far cost the pop star an estimated $3.8 million in sales. She is also featured in the list of top 20 pirated artists of the year.