Rihanna Breaks Billboard Pop Chart Record With 10th Number-One Single, 'Stay'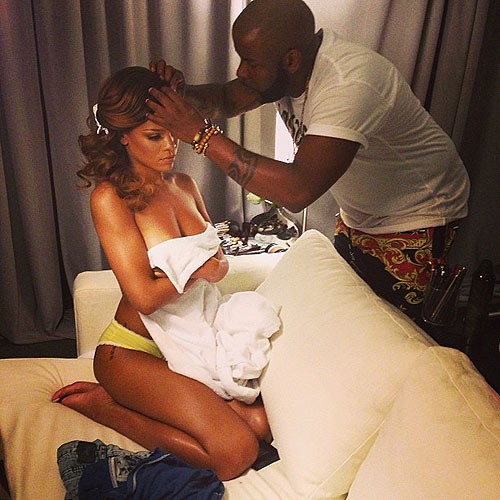 Rihanna's latest single, "Stay," has set a new chart record thanks to hitting the top spot on Monday, proving that she's the one who deserves all the bowing down these days.

The song put the singer in a class of her own as she has become the first artist in the 20-year history of Billboard's Pop Songs chart with 10 number-one singles. Katy Perry previously held the record with nine.

The singer, currently out on her Diamonds World Tour, shared a topless photo of herself backstage before Monday night's show in Atlanta, Georgia.

"Show time!!" she wrote.

The singer also tweeted about breaking the record prior to her show.

"It's a big day in Billboard history!!!! We Rihwrite records over here! #youcantgetin…," she wrote on twitter. "I owe this to my fans and to Billboard! Thank you for the love! It's pretty major!"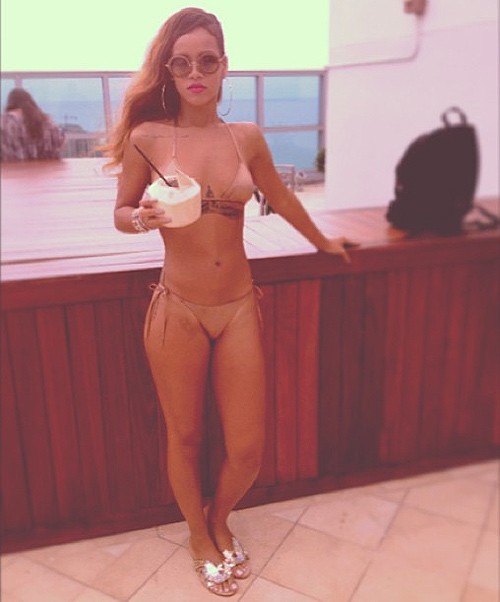 The singer took a break from her tour over the weekend in Miami and shared a few photos of herself in a bikini and at a strip club on Instagram. She came under fire from fans after captioning one shot with a toddler, "My lil n***a."

"The word is derogatory," one fan wrote. "If some cultures aren't allowed to say it. No-one should."

"So I love the hell out of her but that word I hate," wrote another.

Not one to shy away from controversy, the singer also made an appearance at the King Of Diamonds Gentlemen's Club.

"Lastnight one of my fantasies came to life! I got to see K.O.D strippers dance for me to the stripper song I made!" she wrote.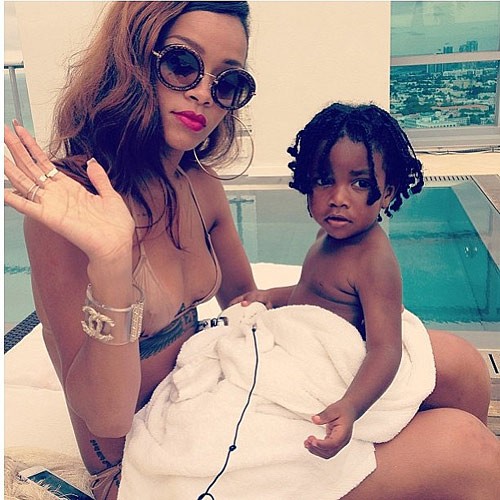 Rihanna's number-ones include, "SOS," "Take a Bow," "Disturbia," "Live Your Life" (T.I. feat. Rihanna), "Rude Boy," "Love the Way You Lie" (Eminem feat. Rihanna), "Only Girl (In the World)," "S&M," "We Found Love" (Rihanna feat. Calvin Harris) and "Stay" (feat. Mikky Ekko).
10 seems to be the Bajan singer's lucky number lately, she's also been nominated for 10 Billboard Music Awards, including Top Artist and Top Radio Song. The awards will be broadcast May 19 on ABC.