Rihanna Arrives Three Hours Late For School Visit - But Has A Good Reason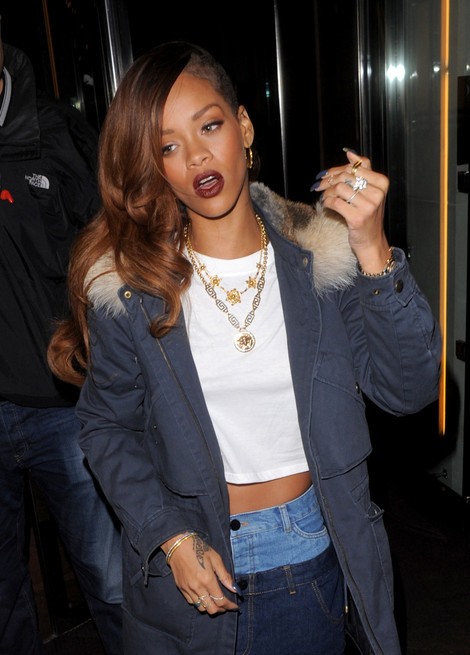 Rihanna was three hours late in meeting school children in Chicago, Illinois, on Friday as a result of heavy traffic.
 
During a break from her North American tour, she visit students at Barrington High School to thank them for raising $40,000 for the town of Joplin, Missouri, which was devastated by a 20120 tornado.
 
The pop star wound up spending an hour and a half sitting in a traffic jam while students waited for her arrival. She uploaded a photo on Twitter and wrote, "This Chicago traffic is not working."
 
Local official Jeff Arnett reveals they nearly cancelled the event when Rihanna failed to turn up: "After she was 90 minutes late then two hours behind schedule, there was a time we wondered if the event would actually happen. But because her staff members were also waiting with us, we felt she was ultimately going to get there."
 
Despite being late, the singer continued with the special visit as planned, speaking to the pupils, posing for pictures and giving away tour tickets.
 
Rihanna later posted: "Barrington High School facts ! They raised 40 thousand dollars for Joplin Missouri after the tragic tornado hit Missouri in May last year... BHS thank you man!!! You guys rule!!! I love this school!!!"