Rihanna Appears Nearly Naked At The CFDA Fashion Awards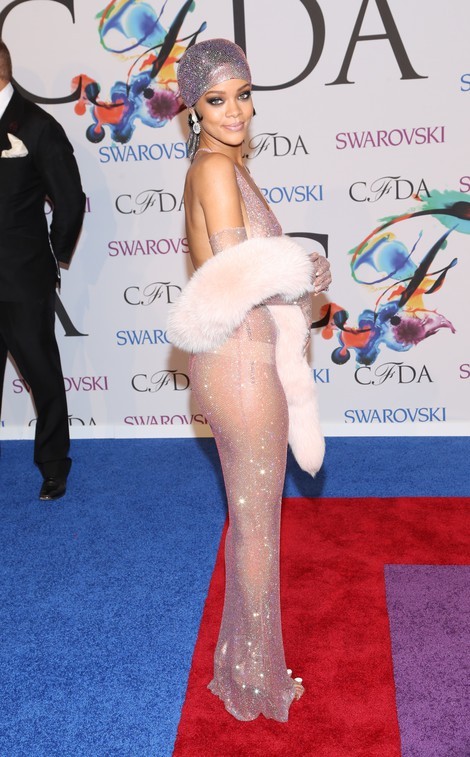 Rihanna pushed the fashion envelope so hard on Monday night, she tore it open. The singer attended the CFDA Fashion Awards in New York City wearing a see-through dress that showed off her breasts and rear.
The Barbadian beauty, 26, paired her beaded mesh-like gown with elbow-length gloves and a matching headpiece. She wore a skin-toned thong underneath the dress.
The pop star received the 2014 Fashion Icon award and told the audience, "As long as I can remember, fashion has been my defense mechanism. As a child I remember thinking, she can beat me but she cannot beat my outfit... You will never be stylish if you don't take risks."
If you've got it, flaunt it!
Check out more photos of Rihanna from the event. Warning - some images are not safe for work (NSFW):