Rihanna And Other Stars Send Out Prayers And Condolences To Oklahoma Tornado Victims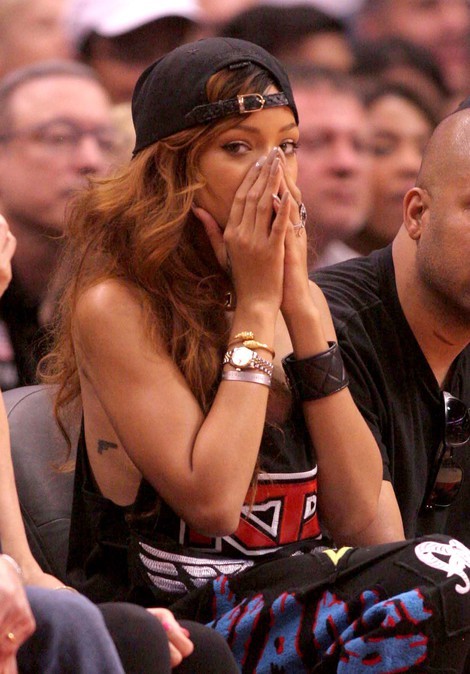 Rihanna, Slash, and many other stars have reached out to offer their prayers to the people of Oklahoma following a devastating series of tornadoes.
Powerful tornadoes landed in Oklahoma City Monday, destroying several buildings. Currently, the death toll is over 90 people, with dozens being school children. The children were at Plaza Towers Elementary School when the storms ripped through the building.
Rihanna took to Twitter.com and posted the simple message, "Praying for Oklahoma." Slash wrote, "Horrible what the people in Oklahoma just went thru. The devastation they're facing now. & the lives they've lost." 
Carrie Underwood, who is from Oklahoma, posted, "Growing up in tornado alley, you always know what could happen... it doesn't change how devastating it is when something does happen."
Miranda Lambert and Blake Shelton, who have a home in Oklahoma, expressed their concern. "Pray. That's all we can do. Pray for peace in Oklahoma," Lambert tweeted. Shelton posted, "Get somewhere safe!!!" 
Ellen DeGeneres, Alyssa Milano, Mia Farrow and Marlee Matlin also raised awareness on Twitter of the devastation in the state.