Rihanna And Nicki Minaj's Sexy Photos In This Week's Celeb Twitpics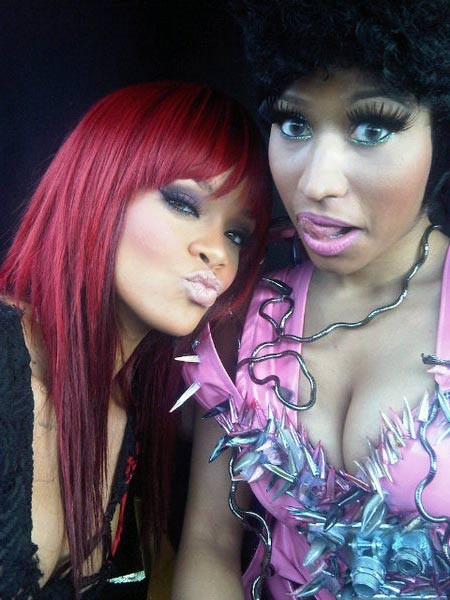 Rihanna and Nicki Minaj got together for this sexy little photo, and Rihanna decided to share it with the world on Twitter! More celebrity shares after the break.
"Me and Nikki in our new crib, lol! Gettin busy on set of FLY!!! Its so hard to keep my hands off!" Rhianna tweeted with the photo.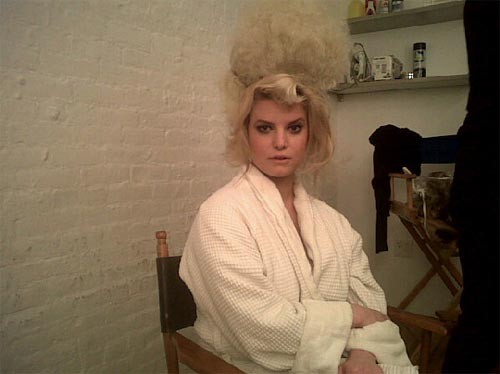 Jessica Simpson's publicist Lauren Auslander snapped the above photo and decided it would be best that we all see Jessica on the stylist chair waiting for her wild locks to be tamed. She posted, "Hey @JessicaSimpson nice new 'do for 2011." Who knows, it could be a new style!
Bonus: Watch the video above to check out Kelly Rowland rocking a risque see-through top.
Click Here For More Rihanna Pictures