Rihanna And Chris Brown Spend New Year's In Bed Together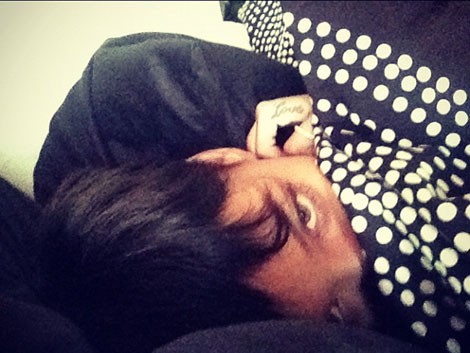 Rihanna and Chris Brown took photos of themselves on New Year's Day, but it was obvious they were really together - and in bed.
Rumors have been rampant the couple was back together, despite the infamous incident in which Brown beat Rihanna before the Grammys in 2009. It didn't help that the duo kept teasing social media by posting photos together.
Now, the two seem to confirm they enjoyed one another's company one New Year's Eve after posting two separate photos on New Year's Day... featuring the same bed.  
First, Rihanna posted the above photo with the tweet "Good morning! Still haven't slept lol #hello2013" while bundled up in a polka-dot blanket and showing her "love" tattoo on her finger.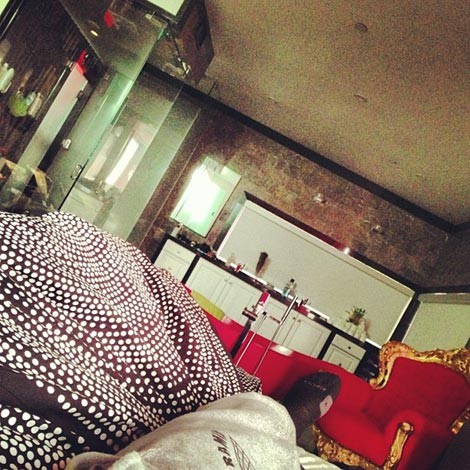 Then Chris Brown posted this photo of a bedroom, showing he was still hanging out in bed... and his bed has the same blanket as Rihanna! He tweeted simply, "Mornings."