Rihanna And Chris Brown Secretly Seeing One Another?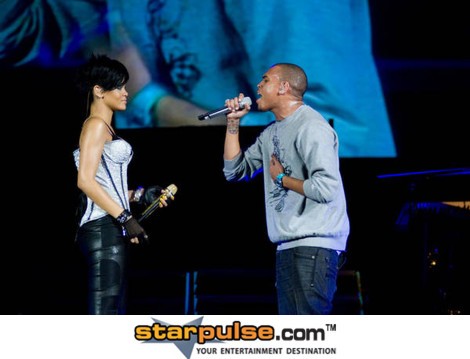 US Weekly reports that Rihanna has secretly been hooking up with Chris Brown - for over a year!
A Brown source told the mag that the two "meet up very casually. She comes to see him anytime she's in L.A." 
A music industry source also chimes in: "They can't get enough of each other. I don't see it ending well."
"Rihanna loves to live dangerously, and talking to and hooking up with Chris is all part of that," said a Rihanna source.
It's almost been three years since Rihanna was assaulted by Chris Brown. A court order demanded Brown stay away from the fellow singer, but that's not the only reason these two could be keeping a romance under wraps. Chris Brown has been dating aspiring model Karrueche Tran. 
Chris Brown's rep told US, "He and Rihanna are just friends. He's not cheating."