Rihanna And Chris Brown Recording A Song Together?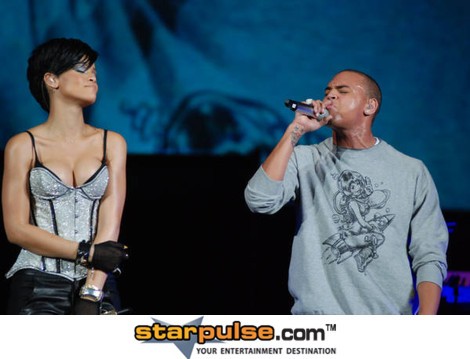 Rihanna and Chris Brown could be getting together again - in the studio! Us Weekly reports that the former couple has been spending plenty of time with one another around the third anniversary of Chris Brown's infamous assault on Rihanna.
Adding fuel to the fire, HollywoodLife claims the two spent hours together in a dressing room during a practice session for the Grammys.
"They care about each other and they do talk a lot, but they feel like they have to hide their feelings for each other. Rihanna knows everyone will judge her, and even her family and closest friends do not want them to be back together. Rihanna is afraid if she is seen with Chris it will have a negative impact on her career. She is definitely torn. And most likely she will choose her career over Chris," a source told the site.
Us Weekly reported back in January that the couple was secretly hooking up for over a year out of the public's eye.
Brown recently dealt with backlash over his Grammy appearance from the public and music star Miranda Lambert.