Rihanna And Ashton Kutcher Dating?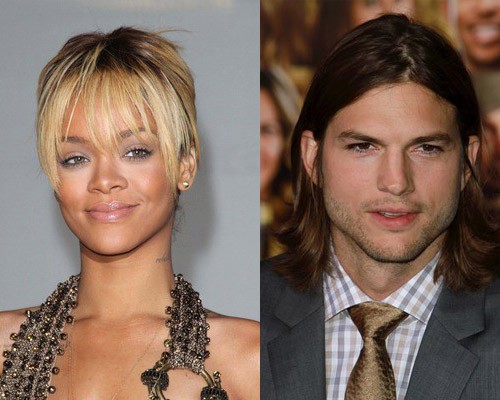 Could Rihanna be dating another bad boy? Britain's The Sun reports that the pop star is dating Demi Moore's ex Ashton Kutcher!
The newspaper says that Rihanna hit it off with the Two and a Half Men star in December at a mutual friend's party in L.A. Since then she has been enamored with Ashton, even asking to take part in Kabbalah meetings.
"The flirting began as soon as Rihanna and Ashton met and swapped numbers. That moved on to texts and arranging to meet. They snuck off to a Santa Monica hotel a few weeks ago," said a source.
Rihanna has also asked Ashton to come to the UK for the summer to be around for her June and July concert dates, according to another report.