'RiffTrax Live!' Back in Theaters: Bill Corbett Shares the Joy of Bad Movies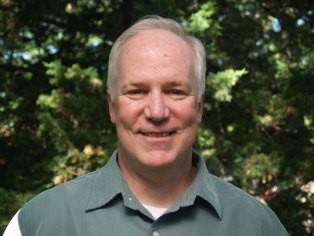 Since 1988, when they made failures fun on Mystery Science Theater 3000, no one has been better at pointing out the great things about bad movies than the three gentlemen who make up RiffTrax - Mike Nelson, Bill Corbett and Kevin Murphy. Their hilarious commentaries have had film buffs rolling in the aisles and at home over and over again.
As Fathom Events brings two of Rifftrax's best cuts - Manos: The Hands of Fate and Plan 9 From Outer Space - back to theaters for rebroadcast on two consecutive weeks, Bill Corbett sat down with BFTV to chat about the art of riffing on less than stellar flicks.
The Rifftrax trio now takes on more than just the old sci-fi movies that were an MST3K staple. "We do a whole range of material now," Bill explained. "We do these kind of, they become sort of events now, where we do a mainstream movie. The Avengers is our latest. Those big Hollywood movies are sort of our tentpoles throughout the year.
But just because they're enjoying newer releases doesn't mean they've forgotten the likes of Manos or Plan 9, or even some older movies that weren't bad at all. "Most of what we do is old movies that we find in collections or public domain files," he continued. "What we really look for, it varies, but we look for stuff that takes itself kind of seriously. It can be good or bad. We've done stuff that we think is quite good, too, like Jaws or Raiders of the Lost Ark. We did Casablanca and it was fun. But otherwise we look for stuff we think is kind of funny on its own and has room for us to get in."
Why are Manos and Plan 9 two of Rifftrax's most popular outings? Theorized Bill, "The more cheerful way to look at it is, people tried to make a very serious thing a while back and it turned out not to be that at all. Plan 9, it was Ed Wood, he really thought like he was playing in the big field of ideas, and the contrast between that and a flying saucer on a string is so great."
Another favorite riff for Bill is Birdemic. "It's sort of this guy's take on Hitchcock's The Birds, and it's amazingly bad in all the ways that delight us. Just really weird and dumb acting and very odd choices by the filmmaker," he said, adding that "I certainly enjoyed the first part of the Twilight series. Now they're starting to be a little bit of a headache, but the first one was so much fun [to do]."
He added that making a living dissecting movies hasn't affected his experience of actually going to a movie...much. "Mostly not because I've learned to try to turn off that certain switch," he explained but admitted, "I can't help but notice certain things. When it's a big movie like Avengers, we think 'We're eventually going to have to do this.'"
Bill, Mike and Kevin - as well as all the other folks who were part of Mystery Science Theater - have done it well for a very long time. Reflecting on the lasting success of their gigs all the way back to the MST3K days, Bill said, "It constantly amazes me. It's 20-plus years later from the first show. We're grateful and amazed that [the fans] are following us as we turn into middle-aged dudes."
Why not? Those middle-aged dudes have taught us that even if it's a really bad movie, there's still something worth enjoying about it. And there's always going to be another bad movie worth riffing on...
RiffTrax Live! takes on Manos: The Hands of Fate this Thursday, January 24, and Plan 9 From Outer Space next Thursday, January 31. For theater information and tickets, click here. You can also find the entire Rifftrax catalog at Rifftrax.com and keep up with Bill on Twitter (@BillCorbett).
For more from Brittany Frederick, visit my official website and follow me on Twitter (@tvbrittanyf).
(c)2013 Brittany Frederick. Appears at Starpulse with permission. All rights reserved. No reproduction permitted.