Riff Raff Confirms Date With Katy Perry, Hopes There's A Second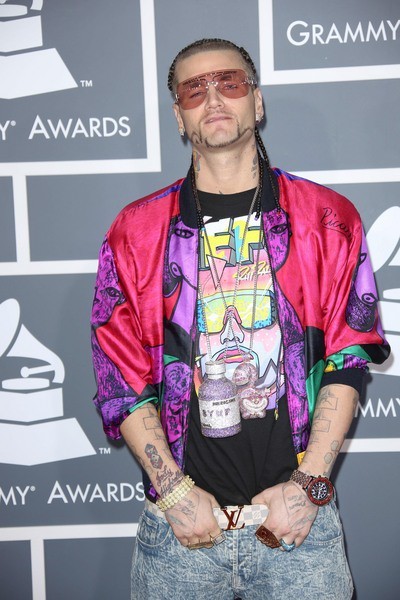 Riff Raff revealed he went on a casual date with Katy Perry in a bizarre street interview.
Last week the rapper captioned an Instagram photo, "ON A DATE WITH KATY PERRY SHE IS PURDY." A few days later Perry reposted the picture and wrote, "TBT to when I went on a date with Riff Raff aka @jodyhighroller."
The rapper was filmed by a TMZ cameraman (NSFW-ish) who asked if it was an actual date with the pop star. The best part? Riff Raff had his arms around an adult film star as he answered the questions. Even more amusing was that the woman at his side seemed completely unaffected as Riff Raff talked about another girlfriend. 
"We went on a date, it was fun. We had some sushi, went bowling, had a few drinks - average date situation," Riff Raff said as he palmed at a woman in a thong bikini.
"Who knows where things might go… I think she's in Belgium right now, so when she gets back [we might go out again]," the rapper revealed when asked about a follow-up date.
He also said there was a musical collaboration in the works. "We already got a song on the way. But an album? I don't know."