Ridiculous Pics Of The Day: Aubrey O'Day & Her Painted Puppies Out To Lunch In L.A.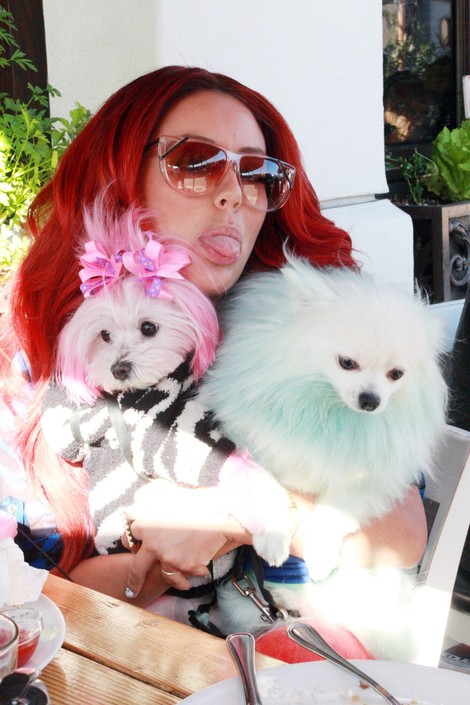 We spotted "Celebrity Apprentice" star Aubrey O' Day with her pal Melissa Molinaro eating lunch at Toast restaurant in Los Angeles yesterday. They were accompanied by their dogs Ginger, MaryAnne and Bronx.
What do you think of Aubrey's painted puppies? It is an adorable trend or a cruel one?
The reality star is being sued for a song she used on her Oxygen reality show "All About Aubrey." Aubrey sang on a track produced by Adonis Shropshire but allegedly had no right to use it.
Check out more photos of Aubrey, Melissa and their pups...