'Ride Along' Holds On To Top Spot At Box Office During Super Bowl Weekend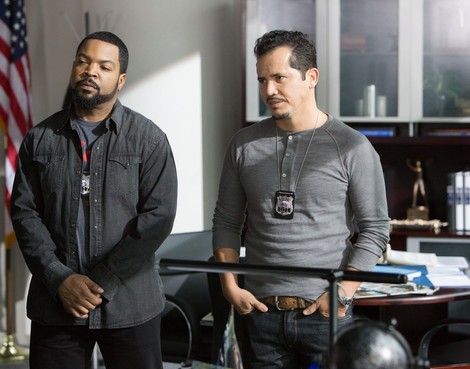 The comedy "Ride Along" continues to dominate the box office. The film, which stars Kevin Hart and Ice Cube, made $12.3 million over the weekend to maintain the top spot for the third week in a row.
In the movie, Ben (Hart) gets accepted into the police academy and believes he's earned the respect of his girlfriend's brother. Then James (Ice Cube) invites Ben on a ride along, which is designed to scare the heck out of the trainee.
Disney's animated blockbuster "Frozen" came in second with $9.3 million, followed by Zak Efron's new dating comedy "Awkward Moment," which debuted with $9 million.
Rounding out the top five were animated movie "The Nut Job" ($7.6 million) and military film "Lone Survivor" ($7.2 million).