Ricky J Paints L.A. In His Own Colors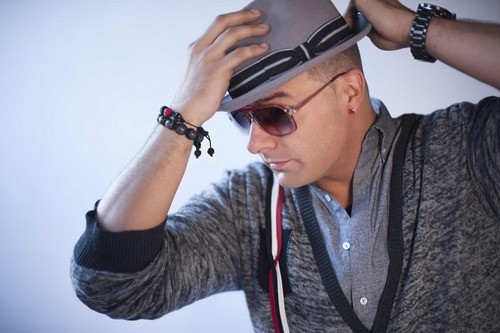 Whether it's on the radio, in a nightclub or on VH1's "Bad Girls Club", gold-selling Canadian recording artist Ricky J's entrance into Hollywood has been anything but subtle. When Ricky J first busted onto the music scene in Canada with his hit single "No Means No" it was an overnight sensation reaching #2 slot on the Canadian Billboard charts and attracted the wandering eyes of Warner Bros. Records, where he wrote his critically acclaimed record "Lose Control". Ricky J's unique take on this genre of music has found him success opening for some of the top acts in world including Eminem, Usher and Wyclef Jean.
Shortly after his second album "Whiteboys", Ricky J took a hiatus from his ownmusic to explore other aspects of the business ranging from booking music acts, management, production and the event side of this multi-faceted industry. Hiscompany, A List Ent, coordinated events for some of the most successful music stars today including Lady Gaga, Snoop Lion and Kevin Rudolf. Ricky has also worked with Pitbull, whose sound and look have drawn comparisons to Ricky J himself.
Shortly after Ricky returned to the studio and rose to the top of the Canadian Marketonce again with his single "Whatta Night", which placed in the Canadian Hot 100 and received airtime on Canada's hit show "So You Think You Can Dance". Now he has this sights on his next target – LA.
A newcomer to the City of Angels, Ricky has already made his presence known, not only from his catchy beats, but also in the gossip columns regarding eitherhis former rumored relationship with Demi Moore or most recently becoming a human tug-of-war for the women on VH1's "Bad Girls Club". Paint The Town, Ricky J's newest album, couldn't be more a more fitting name for the musician who is infecting the nightclub scene across Los Angeles. With music specifically engineered to be perfect for dance, partying and just having a phenomenal time, it seems like Ricky found the perfect playground to be his stepping-stone into the American Market!
For more information or to listen to some hot tunes, check out Ricky J online at: http://www.RickyJ.com