Ricky Gervais Crowned 2013 PETA's Person Of The Year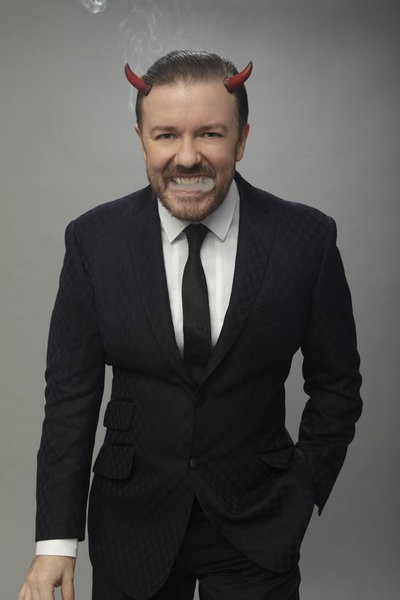 British comedian Ricky Gervais  has been named Person of the Year by the honchos at People for the Ethical Treatment of Animals (PETA).

The 52 year-old actor has been praised for using his Twitter account to keep more than five million followers informed about the campaign group's cruelty-free cosmetics, as well as voicing criticism of bloodsports and urging fans to give to animal charities.

Gervais has also worked on an animated video for PETA about the use of fur and exotic animal skins, alongside pop star P!nk, and he even wrote to executives of British department store Fortnum and Mason urging them to stop selling foie gras.

Now, his sterling work to highlight the issues has earned him the animal rights group's prestigious annual honor.

PETA's managing director Ingrid E. Newkirk says, "Ricky Gervais makes sure that animals have their say, tweet, growl or roar on Twitter. He finds humor in most things, but cruelty to animals isn't one of them. As he says himself, 'Animals are not here for us to do as we please with."

"We are not their superiors, we are their equals. We are their family. Be kind to them'."