Rick Springfield Opens Up About Depression: 'I'm Trying To Learn To Live With It'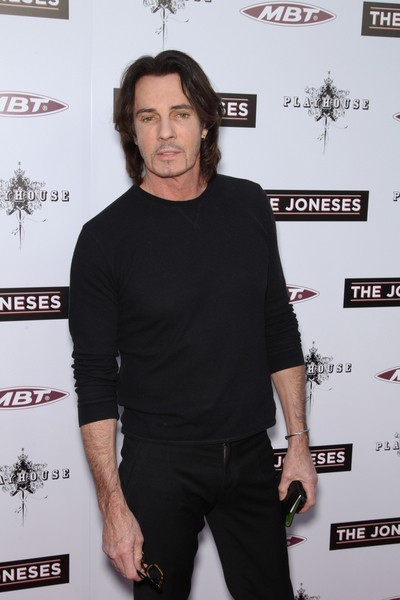 Rocker Rick Springfield is battling depression daily as his DUI drama in Los Angeles hits the headlines.
 
The "Jessie's Girl" hitmaker pleaded not guilty to driving while intoxicated earlier this week and will face trial in August, and Springfield admits the drama is playing havoc with his battles with the blues.
 
A diagnosed depressive, the singer is currently promoting the re-release of his biography "Late, Late at Night."
 
He says, "Depression is always with me; it's with me 24 hours a day. It's very, very hard and it's been with me this whole week, which really sucks.
 
"I meditate and I try to be thankful for what I have. I look at the guy walking by the roadside bombs and dodging bullets in Afghanistan and I think things aren't as bad as I think. I have to be thankful and understand the balance of life. It's a struggle for me honestly and no one can heal me.
 
"I took Prozac for a while but all medication stops working at some point. There's only a certain amount of medication you can take. It does help for a while and I think it's worthy but the chemical thing is hard. The physical depression is something you have to deal with; the chemical thing is harder and that's where medication can come in, but I'm trying to learn to live with it and make it part of my life.
 
"I try to work with it with meditation and therapy and talking about it helps me... I drink heavily (when I get depressed) but that never helps and I've proved that several times."
 
But Springfield insists he wasn't over the legal limit to drive when cops pulled him over in Malibu, California in May.
 
On Tuesday, his lawyers pleaded not guilty to both misdemeanor DUI charges on his behalf. Springfield faces a maximum of six months behind bars and a $1,000 fine if he's found guilty.