Rick Springfield Arrested, Released After Failing To Appear In Court For DUI Conviction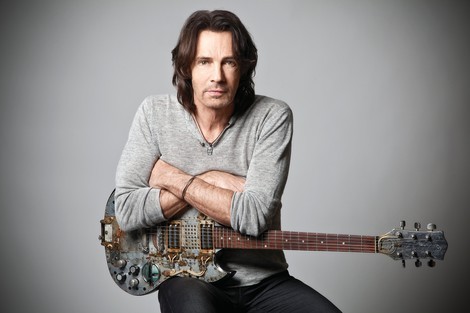 After missing a court date, "Jessie's Girl" singer Rick Springfield was arrested in Los Angeles earlier today for a charge relating to a 2011 DUI conviction.
Last month the singer was expected to appear before a judge to prove that he had completed a court-ordered alcohol education program as part of a plea deal he struck with prosecutors two years ago to avoid jail time.
However, he failed to appear, and a bench warrant was issued for his arrest on Wednesday. Police went to Springfield's Los Angeles home on Friday, and he was taken into custody at Lost Hills Sheriff's Station.
The singer's lawyer was able to have the warrant recalled by the time Springfield was booked by cops, and he was subsequently released.
While at the police station the singer explained the incident via Facebook: "I didn't know that I was supposed appear in court a few weeks ago. It was to do with the old DUI charge and it's been cleared up and I am free to go."
According to TMZ.com, Springfield had also been required to pay $1,555 in fines.