Rick Ross Tops The Billboard 200 With 'Mastermind'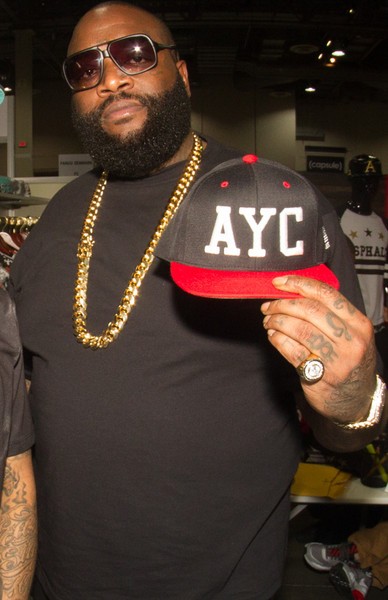 Rick Ross has landed his fifth number-one album on the Billboard 200 chart with "Mastermind."

The rapper's latest offering has kept Pharrell Williams' latest album, "G I R L," from the top spot with 179,000 copies sold in its first week, while the album topped the UK charts.

Ross joins the company of only six other rap/hip-hop stars who have five or more number-one albums, moving into fourth place on the all-time list along with Tupac Shakur and DMX. Kanye West and Nas are tied for third with six number-ones; Eminem sits at number-two with seven; and Jay-Z leads the pack with 13 overall number-one albums.

Pharrell's second solo album drops to number two, while Disney's "Frozen" soundtrack drops from two to three.

Lea Michele's debut album "Louder" opened in third place with 60,000 units sold, while the Eli Young Band rounds out the top five with "10,000 Towns," the band's fifth studio album.

Beck's "Morning Phase" drops from three to six, while Lorde's "Pure Heroine" moves up four spots to number seven.

Last week's number-one, ScHoolboy Q's "Oxymoron" drops all the way to number-eight, while Eric Church's "The Outsiders" and Ashanti rounds out the top 10 with "Braveheart." The disc is her first top 10 since 2008.

See the full 200 over at Billboard.com.


)