Rick Ross Sampled Witness Testimony For Trayvon Martin Song 'I Wonder Why'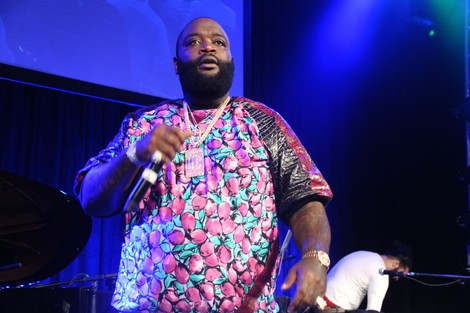 Rick Ross has sampled a witness' testimony from the Trayvon Martin case in his latest track I Wonder Why.

The 37 year-old rapper's new song features the voice of Rachel Jeantel, who was the last person to talk to the unarmed African-American teenager before he was shot dead by neighborhood watch volunteer George Zimmerman in 2012.

Zimmerman was acquitted of murdering Martin during a trial earlier this month and the controversial verdict sparked protests across the country  

Now, Ross has aired his thoughts about the homicide in a new track, in which he draws comparisons between his life and that of the slain teenager's.
In the track, Ross raps, "Now I'm being followed by some creepy-a** c**cker/Now I'm being followed by some creepy-a** cr**cker/ Stand your ground, stand your ground/Stand your ground, you gotta stand your ground."

Ross also makes it clear he's not a fan of Florida's controversial Stand Your Ground law, which allows an individual to use reasonable force to defend themselves without retreat - the reasoning Zimmerman used in his defense.