Rick Ross Is 'Good,' Back In Recording Studio Following Drive-By Shooting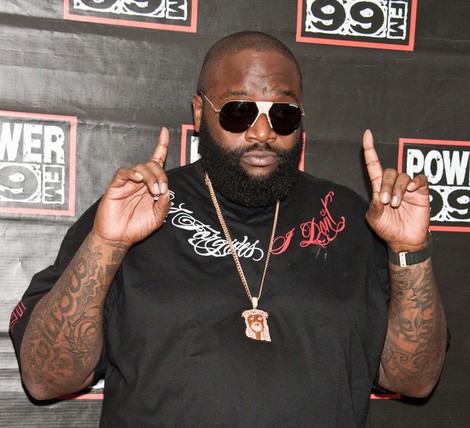 According to his hip-hop star pal Pusha T, rapper Rick Ross is back in the studio after surviving a drive-by shooting on Monday.
Ross crashed his Rolls-Royce into a building in Fort Lauderdale, Florida, after a gunman in another vehicle peppered his car with bullets on his 37th birthday.
 
Somehow Ross escaped without injury, and now he's already back at work as he prepares to release his sixth studio album, "Mastermind," later this year.
 
Pusha T told MTV.com, "He just texted me. He's about to send me a record, but that was all we talked about... He good, he's good, if he's sending me records he's good. He's straight."