Rick Fox Is Eliminated On 'Dancing With The Stars'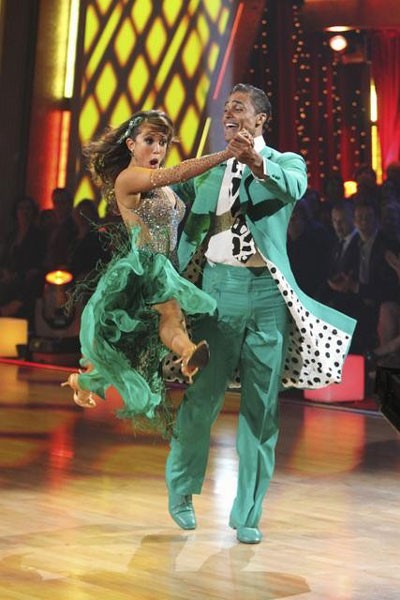 This week "Dancing With The Stars" celebrated its 200th episode.  It was a week of returning competitors and talented guest singers (Taylor Swift and Rod Stewart). Yet, it was also a week that a dancer had to be eliminated. 
This week the last two dancers standing were Rick Fox and Kyle Massey.  Fox was the unlucky one.
Yet, it was Bristol Palin who was at the bottom of the leader board on Monday night.  This again proves how important the fans' votes are.
Next week the remaining five dancers will have to perform two individual dances, one is the "instant dance."  Competitors will know which dance they will have to perform,  yet they will not know the song they will perform to. If they go too fast or too slow, the dance won't be correct. This will affect their performances and their scores.
Who will lead the leader board next week?  Who will be going home next week?  Only time will tell.
Check out more photos of Rick here!