Ricin Letters Sent To Barack Obama Leads To Arrest Of TV Actress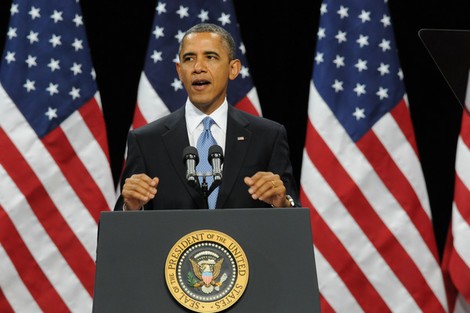 What does The Walking Dead and The Vampire Diaries have to do with recent ricin laced letters mailed to President Barack Obama? Apparently an actress who has appeared in both those shows has been arrested and charged with allegations that she was responsible for mailing those letters to the President.
Shannon Rogers Richardson, who lives in New Boston, Texas, originally tipped off officials from the Federal Bureau of Investigation (FBI) last week, claiming that her estranged husband, Nathaniel Richardson, had sent three notes containing the poison to the White House and to New York City Mayor Michael Bloomberg, threatening harm if they continued to push for tougher gun control laws.
The 33-year-old army veteran was taken into custody for questioning but denied the allegations, insisting Rogers Richardson was the one behind the dangerous mailings, which were sent from Shreveport, Louisiana on May 20.
The red-haired actress, who is pregnant, was arrested on Friday and appeared before a judge in Texas on a charge of mailing a threatening communication to the President of the United States.
If convicted, she faces up to 10 years in a federal prison, according to The Hollywood Reporter.
The 35 year old aka Shannon Rogers Guess, previously alleged her husband was lying about her involvement in the ricin plot, telling Eonline.com, he "simply needed someone to blame for what he has done and I was the obvious person for him to blame".
The couple is currently in the midst of a divorce after marrying in December, 2011.