Richie Havens, Legendary Folk Singer Who Opened Woodstock, Dies At 72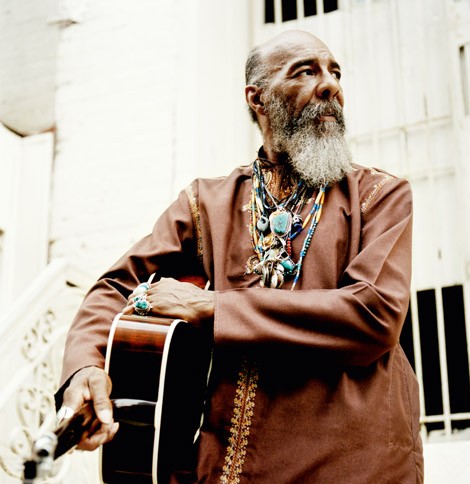 Folk singer Richie Havens, best known for his near two-hour opening set at the Woodstock Music & Art Fair in 1969, died Monday morning after suffering a sudden heart attack at his New Jersey home. He was 72.

"While his family greatly appreciates that Richie's many fans are also mourning this loss, they do ask for privacy during this difficult time," a statement from relatives reads.

Havens was born in Brooklyn, NY, on January 21, 1941 and became a big part of the New York folk scene during the 1960s in Greenwich Village. He became a music legend after opening Woodstock, extending his set to buy time for the festival's other artists, many of whom were delayed in reaching the site by the large crowds.

The singer's performance of "Freedom," which incorporated parts of the traditional spiritual song "Motherless Child," cemented his place in music history.

He later acted in a few movies and TV shows, all while maintaining a 45-plus year recording and touring career. Havens released his final studio album, "Nobody Left to Crown," in 2008 and announced his retirement from touring last March (2012) because of health concerns following kidney surgery. He returned to the stage briefly following the surgery, but it became too much for him to handle physically.