'Richard Hammond's Crash Course' Recap: 'Harlem Barber/Test Pilot' (2.05)
Richard Hammond takes on two more occupations in this week's episode of Richard Hammond's Crash Course: he's a barber in Harlem and a helicopter test pilot in California.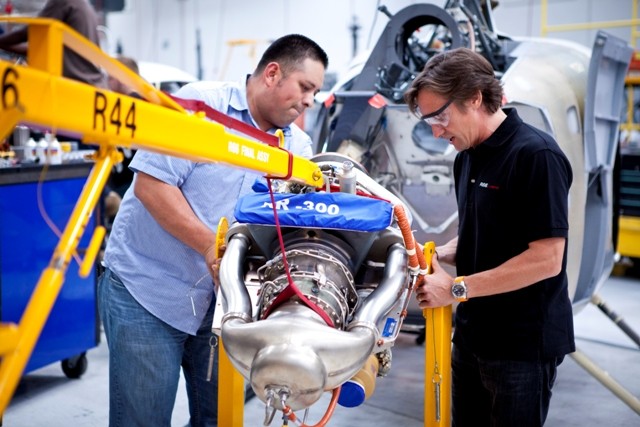 His first gig is at Levels Barbershop, where he meets owner Kamal Nuru and some of Kamal's clientele. The audience learns quickly that being a barber is a lot more than just cutting hair: it's about design and style, as well. "My first impression of Richard was a good one because I saw he had personality," Kamal tells the camera, while Richard wonders if he needs a haircut.
Kamal's first step is to teach Richard about the popular 'Caesar' haircut (seen on the likes of President Obama and George Clooney in ER), and also about how the barbershop functions as a cultural hub. He then introduces Richard to another master barber, Tony Touch, who warns the host that screwing up someone's hair might result in bodily harm. This does not help Richard's nerves.
Our host's first victim...er, client is a regular named Mike, who looks a little apprehensive about being helped by the new guy. Thankfully, Kamal is there to walk Richard step by step through Mike's haircut, calling the end result "not bad." Not exactly a ringing endorsement, but it's certainly better than a death threat. Mike agrees, saying that he'd give Richard an 8/10.
After Richard passes that first test, Kamal takes him to one of his favorite supply spots, Long Island Cutlery, in order for him to purchase his own tools of the trade. Richard's bummed that the equipment doesn't come with holsters, but takes the new gear back to Levels in order to put it to use on his next client. Decidedly more relaxed the second time around, he's amused when Kamal tells him he "might get a lollipop or something." The client, meanwhile, says that he'd go back to Richard's chair and that he "did a very good job." That's more like it!