Richard Gere & Padma Lakshmi Are 'Quietly' Dating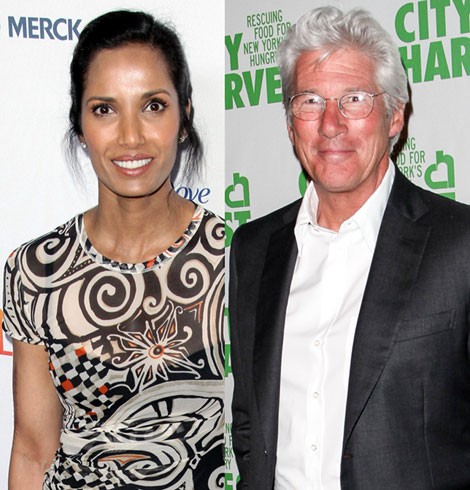 Actor Richard Gere, 64, and "Top Chef" host Padma Lakshmi, 43, are reportedly enjoying a May-December romance.
A source told the New York Post's Page Six: "They have been quietly spending some time together. It is all very new and recent, and happened while he has been filming in New York."

A separate insider told UsMagazine.com: "It started very recently and quietly. It's very new. I wouldn't even go as far as calling them a couple. They are dating. It's the first time Padma has dated anyone since Teddy [Forstmann], and it's something she's been approaching very, very delicately. They're just getting to know each other. They're just having fun."
Gere ended his 11-year marriage to Carey Lowell in December. They have a 14-year-old son named Homer. The actor was previously married to Cindy Crawford before they divorced in 1995.
Lakshmi was married to author Salman Rushdie from 2004-07. She later dated billionaire Teddy Forstmann, who died of brain cancer in 2011 at age 71. She has a son, Krishna Thea Lakshmi-Dell, with a previous boyfriend.
Gere is currently filming "Time Out Of Mind" in New York City, which centers on a homeless man who tries to reconnect with his daughter. He also stars in the upcoming "The Best Exotic Marigold Hotel" sequel.
He and his estranged wife put their Strongheart estate in North Haven, New York, on the market for $65 million but recently dropped the price by $9 million, according to RealEstalker.com.