Richard Dawson Diagnosed With Cancer Only Three Weeks Ago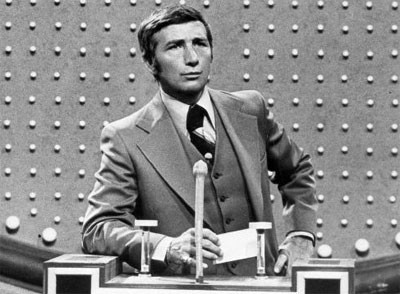 The Hogan's Hero star and beloved host of Family Feud Richard Dawson was diagnosed with cancer just three weeks ago according to his family. Dawson died in Los Angeles from complications of esophageal cancer just a few days ago.
His son Gary - from the presenter's marriage to British bombshell Diana Dors - reveals his dad only learned he was battling the disease shortly before his passing, after seeking help from doctors for what he thought was heartburn.
Dawson's first radiation treatment didn't go smoothly and he suffered a heart attack during the session.
Gary Dawson tells U.S. news show Access Hollywood, "It all just kind of happened really quickly."
Dawson passed away surrounded by his family and Gary is happy he wasn't in pain for too long.
He says, "Luckily, he didn't have to go through all the bad treatments and stuff... We all got to say goodbye. When we were saying goodbye, his eyes popped open. He hugged us. It was a beautiful moment."