Richard Branson Sets New Kite Surfing Record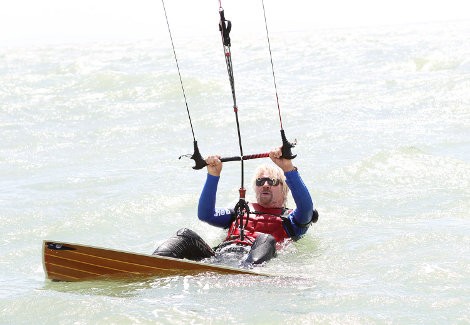 British business tycoon Richard Branson has become the oldest person to kite surf across the English Channel.

The 61 year old surfed from Kent, on the south England coast, to northern France on Sunday in three hours, 45 minutes - setting a new world record. His original attempt on Saturday ended when Branson turned back, complaining the kite was too small.

He says, "The trip was far more challenging than I thought, with 40mph (miles per hour) winds in the middle of the Channel and major waves."

"I have to admit there were moments when I was tempted to abandon it. The wind direction was the opposite of what had been forecast."

"I expected to scream across but was greeted with a long, downstream kite that took considerably longer."