'RHONJ' Season 6 Episode 7: You Gotti Have Heart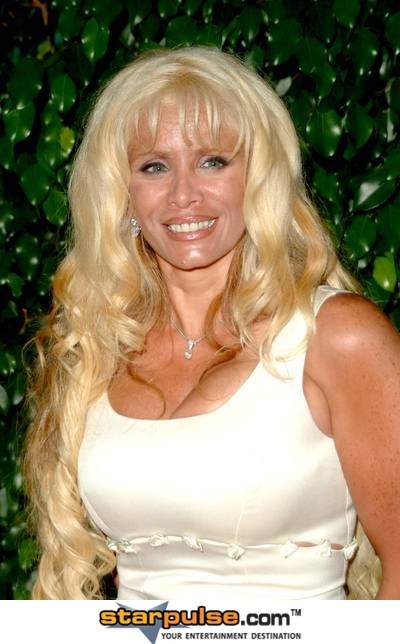 So the drama of the first responder party has been put to rest, and everyone is supposedly friendly again. But tranquility is the kiss of death on reality TV, meaning I couldn't wait to to see what new commotion – real or manufactured -- awaited the Jersey gals. 
With other franchises, to shake things up the housewives are often sent on a trip where cabin fever or too many cocktails get the ladies in each other's faces. Something tells me that that ploy isn't necessary with this group, as they don't need a distant land or booze to get them screaming at one another. So, instead of taking them out of the Garden State, Andy Cohen brought in a ringer to stir the pot: Long Island housewife, and reality TV vet, Victoria Gotti.
They saved that showstopper of a scene until the end, with everything that let up to it ranging from the cloying to cliché, as it is Valentine's Day.
"It's all about the love," says Nicole, who is particularly defensive every time her mother and sister Teresa ask her if Bobby is a confirmed bachelor or heading for commitment. She doesn't know herself because although Bobby can be attentive, he can also go periods of time without seeing her.
There is definitely attraction. Bobby texts Nicole pictures of him titled: Hot Pictures. They turn out to be him in his firefighter uniform. In turn, she puts on her sister's new, red, Herve Leger dress and red high heels, plus a fireman's helmet and poses in front of Teresa's lit fireplace; texting him back her "hot" photos. During the impromptu fashion shoot we find out that Teresa and Rino were married quite young, got divorced when Teresa was twenty-eight, then after "Rino slept with every stripper in sight," they got remarried.
The photogenic couple joins the twin's parents at the family restaurant for a romantic holiday dinner, along with Teresa and Rino. Bobby is then put on the spot with each of the other five guests taking a turn inquiring if he's going to ask Nicole to get married. During all the grilling, Bobby keeps shoving food in his mouth so that he "can't" answer, which makes it easy for the next person to jump in with his/her two-cents about his relationship. Yes, this how to get a man to propose – have your family gang up on him.
Dina spends Valentine's Day with her cats, talking to her assistant Luke on Facetime and eating a heart box of Godiva chocolates that were given to her daughter Lexi. She sticks her head – not in the oven – but in a contraption called a Dream Spa. Don't ask. What possible sensible explanation could there be for this piece of machinery? Earlier, Dina had gone to see her lawyer and explained why she has not yet "pulled the trigger" on her divorce (aka signed the papers). She wants to wait until Lexi is at college. I think she is just biding time, as she herself admitted that she is still conflicted about Tommy, who by the way is keeping the house, so Dina will have to move out.
This is Dina's second divorce and she talks about how her childbearing years are behind her, all the while crying as she insists she's a happy person.