'Revolution' Star Tracy Spiridakos Is 'Obsessed' With Her PlayStation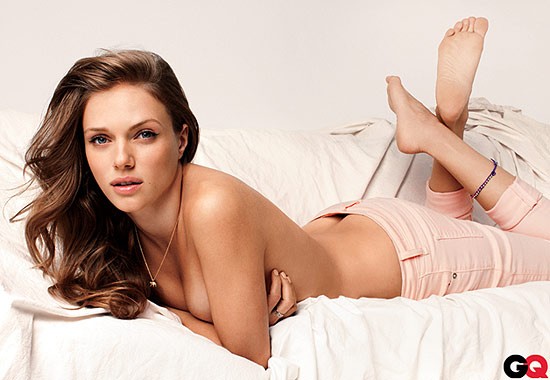 Canadian actress Tracy Spiridakos stars in this fall's survival drama Revolution, about what happens when all the electricity on Earth stops working.

The show takes place 15 years after the shutdown and Tracy plays a girl searching for answers -- and her brother -- after her father is killed by a local militia. Turns out hs may have had something to do with the blackout.

It's the first top-billed role for the sexy star, who's only got a few credits to her filmography; including this year's Rise of the Planet of the Apes and Things We Lost in the Fire.

The Burnaby, British Columbia, native also had a few smaller roles on Television, including Hellcats, Supernatural and Being Human.

Tracy recently did a sexy shoot for the August issue of GQ magazine and revealed she's no stranger to the post-apocalyptic world.

"I'm obsessed with my PlayStation," she tells GQ. "I'll come home and plug away at Fallout for a couple of hours. Or if I'm feeling the hacking and slashing, I'll play a little God of War."

As far as her new show goes -- which is executive produced by none other than J.J. Abrams and is sure to be a hit -- Tracy reveals a little about her character.

"She goes through a lot of different stuff," she tells Access Hollywood. "The things that she ends up coming across… Everything is new to her, so she's learning along the way and we get to see a lot of different layers in her come up… But (I) can't go into details, unfortunately, which is too bad, but it'll be cool to see."

Revolution airs Mondays at 10pm on NBC.

See more of Tracy and read her full interview at GQ.com; and check out the behind-the-scenes video from her photoshoot below.