Review/Interview: A Little Layered Ludivine Makes 'Love Crime' A Must See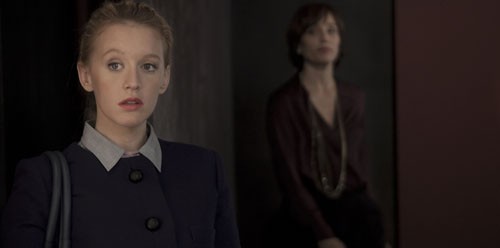 It's often said that the worse the antagonist of a film is, especially in a revenge picture, the better the movie.  Though it would appear in the effective French import "Love Crime" that quite the opposite is true.  There is a decent enough baddie here to push the innocent envelope, but it's the multi-faceted victim who provides the work that would truly be the crime to miss.
Young and naïve assistant Isabelle is a hard working up and comer who is taken under the wing of senior executive Christine.  At first Isabelle is happy to learn and carry the bulk of the workload under the teaching of her older mentor, but when her bright ideas begin to surface as Christine's own work, the competitive corporate flames starts to ignite.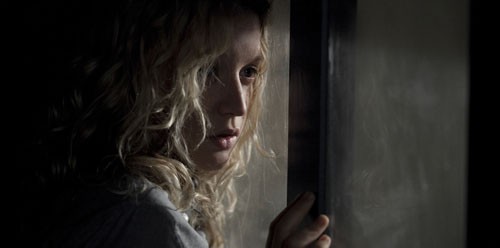 To give further details would be to ruin the sick and twisted fun of "Love Crime," a flick that burns like a single candle that has spilled and spreads like wildfire.  In one creative, bold and even brutal all out war between two very cunning and intelligent women, late Director Alain Corneau builds one intense tale that never ceases to amaze.  And while as the sharp-as-nails Christine, Kristin Scott Thomas does play her one-note character for all it's worth, it's essentially the turn by "Swimming Pool's" Ludivine Sagnier that puts the crime in this love fest.  As the at first sweet, then sullen, then filled with vengeance young ingénue Isabelle, Sagnier provides one of the most complex, startling and emotionally raw must-see performances of the year – it's damn fine work.  (And in true amazing actor form a complete one-eighty from her stand out work in "The Devil's Double" earlier in the year!)
So while the story turns in "Love Crime" are enormously engaging, the performance by bitch-on-wheels Thomas a notable one, I say embrace the love within for a little layered Ludivine – she doesn't disappoint.
"LOVE CRIME" OPENS IN SELECT THEATERS ON SEPT. 2 FROM SUNDANCE SELECTS.
_______________________________________________________________________________________________________________________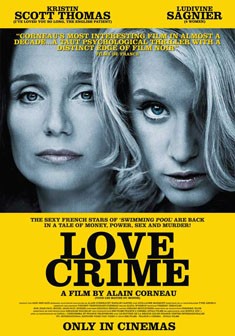 Title: "Love Crime"
   Stars: 4
   Genre: Drama/Thriller
   Cast: Ludivine Sagnier, Kristin Scott Thomas, Patrick Mille
   Director: Alain Corneau
   Rating: Not Rated
   Running Time: 106 minutes
   Release Company: Sundance Selects
   Website: www.ifcfilms.com
PLUS for those who want a little more insight into the stand out work within "Love Crime" check out our exclusive Starpulse one-on-one INTERVIEW with amazing actress...
LUDIVINE SAGNIER! (CLICK HERE)