Review: While Sensual, Polanski's 'Venus In Fur' Is Unsatisfying and Stoic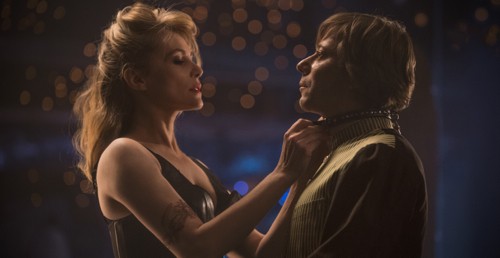 It's funny that way back in 1965 filmmaker Roman Polanski had all but mastered drama in a single space.  The picture was called "Repulsion" and featured French actress Catherine Deneuve as a gal who is driven to madness inside her small London apartment.  It was a movie experience that in the hands of Polanski went way beyond the confines of one location – it was an asset not a burden.  Which is why the last few films directed by Polanski, including the new "Venus In Fur," have been such a terrible disappointment.  Not just because they've been based on Broadway plays (also see "Carnage") or relied so heavily on actors to carry the weight, but because Polanski has embraced a stage play vibe that sadly casts all visual and cinematic wonderments aside and puts us back into lackluster arena of live theatre.    
Thomas is a writer/director who has spent an entire day auditioning actress for his new play and has reached an impasse.  He's tired, worn out and completely disillusioned that he will find the right gal to play his very challenging female lead.  Enter Vanda, a high strung and energetic gal who bursts in and demands a shot to read.  At first it's an annoyance to Thomas, but as she reads, interprets and shapes the work, he finds himself smitten with her more than casual familiarity with the work and, like the character he is playing, eventually becomes a slave to her dominant charms.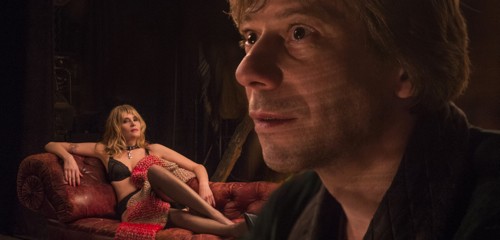 Let me begin by stressing how wonderful the performances between leads Mathieu Amalric and Emmanuelle Seigner are.  Their way with words, slyness with sensuality and captivating chemistry is what works in "Venus in Fur."  Problem here is Polanski truly relies on nothing else visually or otherwise to help the actors create and stage a world we want to stay in.  It's the same thing that went on in his adaptation of the stage play "God of Carnage" – namely actors acting and nothing more.  I frankly didn't even know Carnage and Fur were plays first until I saw Polanski's films and after viewing it became clearly evident.  They both feel unsatisfyingly stoic and it shows.  And call me crazy, but I expect more from the dramatist who brought us such sweeping cinematic art like "Chinatown" and "Rosemary's Baby" – everyone, not just the actors, have to do their part.
I hope Polanski grows out of this phase of stagnate filmmaking and goes back to telling visual stories that captivate.  I say if he's such a stage aficionado he should try his hand at directing plays for real and stop trying to unnaturally squeeze the two very different worlds together – stage and screen are not the same.
"VENUS IN FUR" IS CURRENLY PLAYING IN SELECT THEATERS FROM SUNDANCE SELECTS.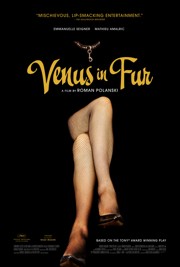 Title: "Venus in Fur"     
   Stars: 2 1/2
   Genre: Drama
   Cast: Mathieu Amalric, Emmanuelle Seigner
   Director: Roman Polanski
   Rating: Unrated
   Running Time: 96 Minutes
   Release Company: Sundance Selects
   Website: www.ifcfilms.com/films/venus-in-fur