Review: 'Tonight You're Mine' Fills The Love/Hate Romance Movie Void Nicely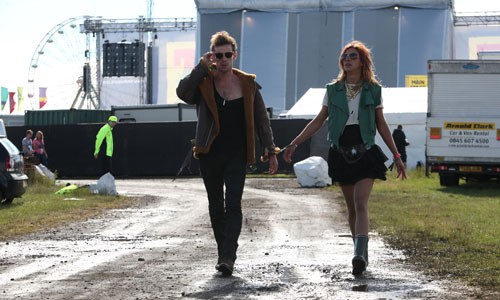 Rock 'n' Roll and coming of age is a cinematic combo that has had both ups (see "Rock 'n' Roll High School!") and downs (don't see "Rock 'n' Roll High School Forever!") over the years.  Plus with the exception of the Adam Rifkin's narly "Detroit Rock City," there really haven't been a lot of them made lately.  So thankfully the new rock love story "Tonight You're Mine" fills the void nicely, featuring some quirky characters, an unconventional opposites attract romance and some toe-tapping tunes.
Adam is a musician living the good life.  He's the lead singer of a famous electropop band, has tons of adoring and screaming fans, and has a spoiled supermodel for a girlfriend.  But going to a local music festival, Adam encounters Morello, a headstrong lead of her own girl band who is unimpressed with Adam's status and the two take an instant disliking to one another.  The even find themselves almost coming to blows and quickly assess they want to be as far away from each other as possible.  But fate has other plans when a mysterious man handcuffs the two together...and quickly disappears with the key.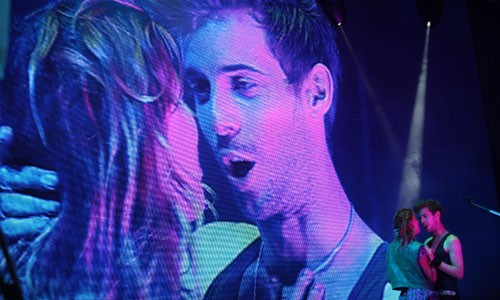 Like an updated and more hip version of the Maddie/David relationship in "Moonlighting" (though replace detectives for musicians!), "Tonight You're Mine" holds attention mainly with through off beat chemistry between its charismatic leads.  Nothing makes for a great romance like two people who can't stand each other and as Adam and Morello, actors Luke Treadaway and Natalia Tena have the love/hate thing down to a science.  Of course, it helps that Director David Mackenzie filters his flick with some tasty side characters like Adam's socially challenger band mate Tyko and raging alcoholic manager Bobby to keep the humor high and the chaos cool.  Not to mention that there's a stack of great songs and bands to help give the film a musical boost.
But in the end it's all about the power of love and "Tonight You're Mine" gets what makes for a great on-screen couple.  Look, any generic movie couple can get along and fall for one another, but it's those men and women with an initial vibe of distain and anger that's as passionate as love itself that gives the romantic film crowd a much needed shot of nitroglycerin.  It's when love and hate walk side by side that the sparks fly their highest.         
"TONIGHT YOU'RE MINE" OPENS IN SELECT THEATERS MAY 11 FROM ROADSIDE ATTRACTIONS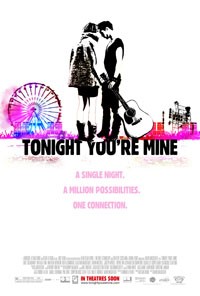 Title: "Tonight You're Mine"
   Stars: 4
   Genre: Drama/Musical/Romance
   Cast: Luke Treadaway, Natalia Tena, Mathew Baynton
   Director: David Mackenzie
   Rating: R
   Running Time: 80 Minutes
   Release Company: Roadside Attractions
   Website: www.roadsideattractions.com