Review: The Oddly Fascinating 'Like Someone In Love' Is Sadly Left Undone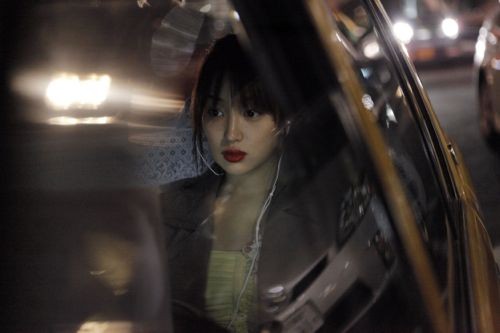 Sometimes when the conventions of typical movie fare get redundant, a simple slice of life flick can seem like a blessing.  In the case of the new film "Like Someone In Love" there is an oddly fascinating and captivating quiet in the everyday stillness, so even when nothing appears to be happening you can't help but be engrossed.  Unfortunately "Like Someone In Love" also ultimately suffers from the same fate as so many films trying to be clever by using ending ambiguity as an intelligence tool, but even a smart rip off is still just a rip off.
A young woman sits in a local shop and takes a call from her jealous fiancée.  Of course he's suspicious and of course he's right, as the gal is moonlighting as a call girl.  She heads out to meet an older gentleman, who seems more interested in just having company then a sordid sexual tryst.  As they begin to learn more about each other the fiancée eventually interjects and all find themselves walking a raw and thin emotional tightrope together.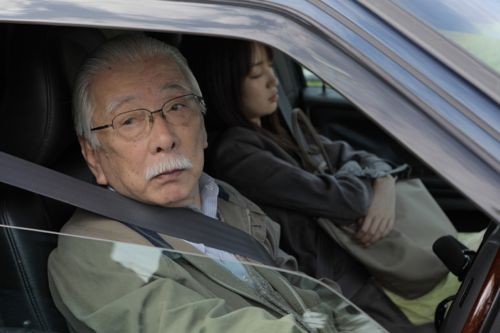 The above may sound brisk and exciting, but the pacing of Like Someone In Love leaves a full on snail trail.  Long scenes with off-screen dialogue, pauses with the characters looking uncomfortable and huge beats that seem to signify either a real sense of reflection or a way to make the picture feature length all make this one a real enigma.  I've heard many critics praise the slow tone of Director Abbas Kiarostami here, but for my money it's comes off more strange then satisfying.  And while there are moments of cool, quirk and even calculated drama, once the end comes you can't help but forget the genius behind the vision.  In a finale that could be mistaken as a break in the film print, Kiarostami's left undone ending is so abrupt, so drab and so totally lame that the average viewer can't help but feel cheated – a game of poker with no payout is very unsportsman like. 
I could lie and say that it was all done on purpose and it is in fact refreshing for a filmmaker to leave the film to an audience imagination, but that would only be designed to make the writer feel superior.  "Like Someone In Love" is a flick with a ton of unneeded space that's merely mildly interesting at best, but with endings like these who needs beginnings?     
"LIKE SOMEONE IN LOVE" OPENS IN SELECT THEATERS FEB. 15 FROM SUNDANCE SELECTS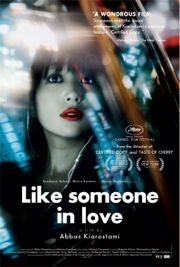 Title: "Like Someone in Love"
   Stars: 2 1/2
   Genre: Drama
   Cast: Tadashi Okuno, Rin Takanashi, Ryo Kase
   Director: Abbas Kiarostami
   Running Time: 109 Minutes
   Release Company: Sundance Selects
   Website: www.ifcfilms.com