Review: The Gaslight Anthem Show Consistency On 'Get Hurt'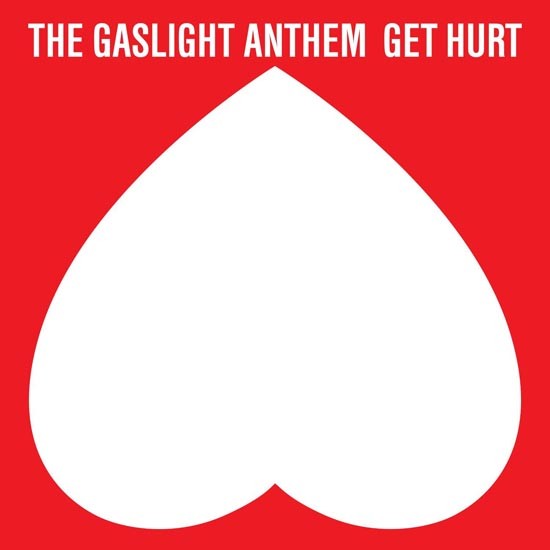 After a two-year hiatus, rock band The Gaslight Anthem return with their fifth studio album, Get Hurt.  Get Hurt follows a high watermark for the band, led by vocalist and guitarist Brian Fallon.  2012 effort Handwritten easily ranked among the best rock albums that year.  Get Hurt maintains consistency and enjoyability, regardless if it trumps Handwritten or not.  
"Stay Vicious" opens Get Hurt in excitedly.  The riffs come 'right at your face,' while Fallon delivers the lyrics in gritty, emotional fashion.  Interesting about "Stay Vicious" is the chorus pulls back, while the verses are more 'vicious.' "As you step out into the city / no one to find you recognize / as your black heels kick out the beat / of my heart in perfect time," Fallon sings on the irresistible chorus, "Singing la, la, la, la, la, la, la, la / look at you saving my life."
The guitars remain in your face on "1,000 Years," not to mention foot tapping incited by the sick groove.  "1,000 Years" contrasts the opener during the chorus section, powering to the fullest.  "And ay-ay-ay, ay-ya-ya, it's all right she says / once upon a time I live the perfect night," Fallon delivers enthusiastically. 
Title track "Get Hurt" pulls back more than the opening duo, with Fallon singing more tenderly.  The accompaniment supporting Fallon's vocals still drives on the verses, leading to a more full-fledged, energetic sound on the chorus and successive verses.  "I came to get hurt," he sings, "Might as well do your worst to me."
Tempo is spry on "Stray Paper," with Fallon 'slaughtering' vocally from the onset.  Intense and assertive, The Gaslight Anthem as a whole exemplifies rock to the fullest.  "Stray Paper" doesn't supersede a mean opening trio, but maintains consistency.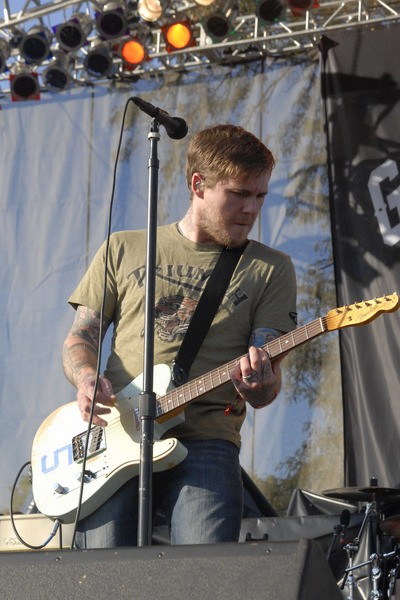 "Helter Skelter" begins abruptly, with the sound mixing punk and traditional rock.  The tempo and aggression suggest 'punk,' while lyrically and vocally the sentiment is a classic Springsteen rock sound.  A memorable lyric – "And baby there will always be a soft spot in my cardiac arrest." 
"Underneath The Ground" slackens the tempo, with a more relaxed, soulful rock vibe.  Fallon's vocals remain assertive. The pre-choruses shine, particularly the vocal production: "I'd like to hear what you'd say to me / if I was bulletproof and free again…" and variation, "I'd like to know if you could see through the soul / like I could see through your soul like them." "Underneath The Ground" is elite.