Review: Sweet Starting 'Starlet' Ruined By Cheap Stunt Disguised As Meaningful Subtext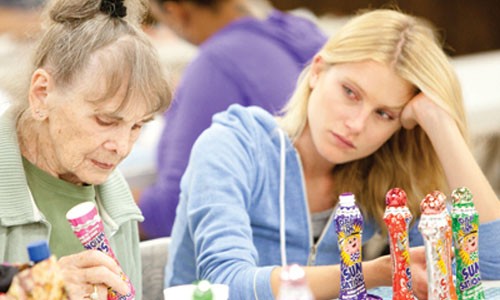 Some movies start out one way and evolve into something else.  A midway story turn can either be an effective device that adds layers or a mindless mind trick employed for shock value.  "Starlet" is a classic case of the latter, a film that starts out in a very subtle, sassy and even sweet way and then proceeds to hit the viewer with an unneeded 2x4 twist in the name of being clever.
Jane is an aspiring actress who has just moved into an apartment with her drug and alcohol addled friends Melissa and Mikey.  The gang spends most of their time getting high, playing video games and hanging out.  In an attempt to class up her new room, Jane decides one day to hit a couple of yard sales in search of some distracting décor.  She comes across an interesting urn that the owner Sadie claims is simply a thermos and purchases it to be a potential vase.  But when she gets home, empties it out and finds a boatload of cash inside, Jane finds herself contemplating whether to return the money or not.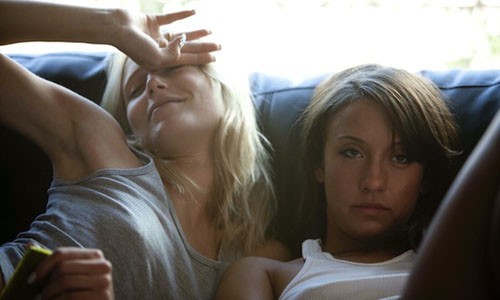 The initial premise of "Starlet" is a very interesting one – should one return money if nobody knows it's missing?  It's a question that sets off a complex and unique relationship between the bubbly Jane and the crotchety Sadie and is the heart of "Starlet."  In their respective roles both young Dree Hemingway (playing the flighty Jane) and elder Besedka Johnson (as the guarded Sadie) stand out and have an unconventional chemistry that makes "Starlet" better than standard fare – to a point.  There's a story device employed by writer/director Sean Baker midway through the film that is meant to be a thought provoking revelation in terms of the effects of secrets and lies on lives, but sadly comes off as just graphic and out of place.  In a scene that certainly takes the audience aback (and I'm a fan of Peter Greenaway and Lars von Trier's controversial work folks!) and out of the story, there is so much realistic and graphic action that I felt like I was watching a real event.  Normally this would be fine, but mixed with the natural nature of the story prior it feels more like a cheap stunt disguised as meaningful subtext – sometimes things are just what they look like. 
Again, I'm not a prude and I'm all for jolting a wayward audience into feeling consequences of actions of the people on screen, but it has to make sense in the story.  "Starlet" is a film with great potential that felt it had to show more to say more, but out of left field is not a good place to draw from - simple doesn't always have to be sexed up.
"STARLET" OPENS NOV. 16 IN SELECT THEATERS FROM MUSIC BOX FILMS.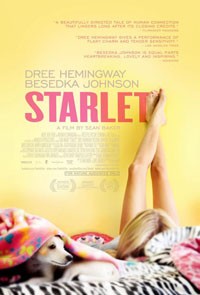 Title: "Starlet"
   Stars: 2
   Genre: Drama
   Cast: Dree Hemingway, Besedka Johnson, Stella Maeve
   Director: Sean Baker
   Rating: Unrated
   Running Time: 104 Minutes
   Release Company: Music Box Films
   Website: http://www.musicboxfilms.com/starlet-movies-44.php