Review: 'Spring Breakers' Is The Most Unforgettable Movie Of The Year, So Far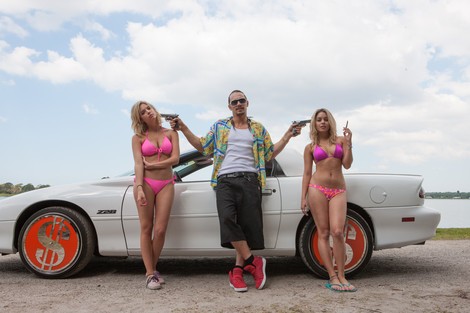 "'Spring Breakers' is a challenge," says movie critic Richard Roeper of the new film starring James Franco, Vanessa Hudgens, and Selena Gomez.

"It makes us think about the hedonistic hell of that annual ritual as it segues from a party film to 'Natural Born Killers' in Florida. It's bold, it's sometimes annoying, it's self-indulgent, it's funny, it's dark, and it's always, always provocative," Roeper exaplains.
He gives the film an A minus.
The film centers on four college girls who rob a diner to fund their spring break and wind up hooking up with a drug dealer who bails them out of jail. It also stars Ashley Benson and Rachel Korine.
Hudgens told Paper magazine of working with Franco (who plays Alien in the film): "When I first saw him, I was speechless because he just completely transformed himself. The way he talked, with that accent... Everything he does is so organic."
"Spring Breakers" opened wide in theaters this weekend. Check out the full review in the video below: