Review: Spoon's 'They Want My Soul' Is A Tour De Force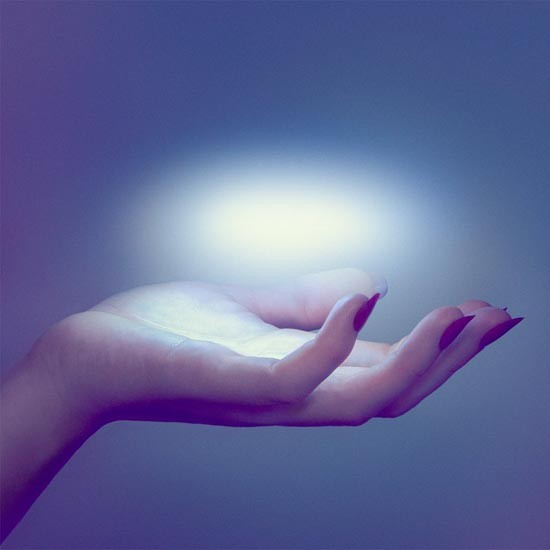 It rarely never hurts when your band gets is described as a 'critical darling.'  For Austin, Texas indie-rock band Spoon, they exemplify the critical darling label.  For years, Spoon has shown masterful consistency, delivering notable alt-classics such as "I Turn My Camera On" and "The Underdog."  On They Want My Soul, the band's first new album in four years, Spoon continues to live up to its 'darling' title.
First and foremost, Spoon never misses a beat on They Want My Soul – it is a tour de force by all means.  Opener and promo single "Rent I Pay" sets the tone from the jump with its traditional, gritty rock n roll sound.  "That's the rent I pay / like my brother say it," Britt Daniel sings on the memorably, catchy chorus. Daniel's vocals are assertive and full of nuance, perfectly executing this high-flying joint.
"Inside Out" proceeds, with a bit more enigma about it.  Clocking in at five minutes, Spoon never seems in a rush, allowing for the instrumental itself shine.  The portion of song reserved for lyrics is exceptional in its own right, continuing to showcase the allure of They Want My Soul.  The pace picks up on grooving highlight "Rainy Taxi," set in a minor key, featuring edgy guitars and driving bass.
"Do You" concedes no momentum, even with the tempo slackening to a more moderate pace.  As assertive as ever, Britt Daniel continues to pour his heart and soul into his vocals, riding atop the rock production superb exceptionally. 
Bonus: Performance of "Do You" on The Tonight Show Starring Jimmy Fallon from last night (video above).
"Knock Knock Knock" features a funky groove with some of the album's most notable guitar work.  The rhythmic guitars give the cut some rhythmic push, complementing the drum groove.  As always, Daniel is on autopilot.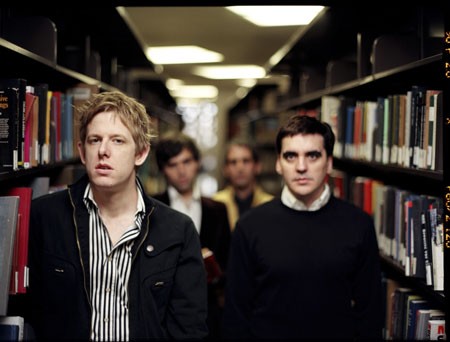 "Outlier" leads the charge for a pack of truly thrilling, elite cuts.  Here, Spoon leaves no doubt as to why the praise critics bestow upon them is justified.  If "Outlier" wasn't enough, title track "They Want My Soul" confirms the aforementioned assertion, once more driven by a traditional, raw rock sound.  Daniel's vocals continue in assertive and passionate fashion, particularly as he iterates the titular lyric. 
"I Just Don't Understand" packs as much punch as anything that precedes it, regardless of its brevity. Incorporating a mean piano to match those dirty guitars, "I Just Don't Understand" is chocked full of personality and sounds authentic.  Perhaps part of that persona is the dark minor key. Also doesn't hurt that the timing shifts to six beats per measure (shout out music theory buffs!).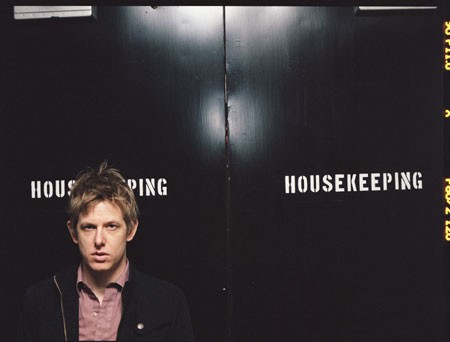 Although neither "Let Me Be Mine" and "New York Kiss" necessarily eclipses "I Just Don't Understand," both conclude They Want My Soul strongly.  "Let Me Be Mine" contrasts "I Just Don't Understand," returning Spoon to a 'happy place' – or rather a happier, major key.  "New York Kiss" impresses with its synthetic sounds and overall big sound. 
At a skinny 10 songs clocking in at only 37 ½ minutes, They Want My Soul is one of the year's most remarkable albums.  Score another win for the alternative category, which year in and year out delivers truly captivating and creative albums.  No, Spoon doesn't reinvent the wheel or rock music here, but they do deliver a "hot one," to quote Randy Jackson.  Kudos. 
Favorites: "Rent I Pay," "Rainy Taxi," "Outlier," "They Want My Soul," "I Just Don't Understand"
★★★★½