Review Rundown: The Chariot, While She Sleeps, Less Than Jake, Ill Nino, Le Fetur Pompiste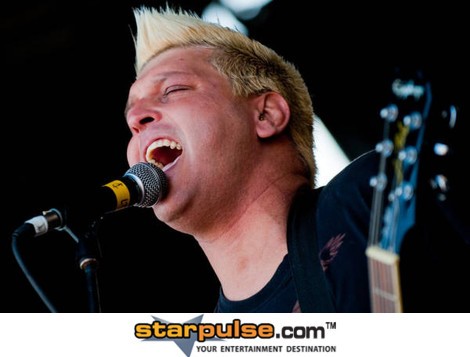 This edition of the Review Rundown offers looks at new release from bands such as the Chariot, While She Sleeps, Less Than Jake, Ill Nino and Le Futur Pompiste.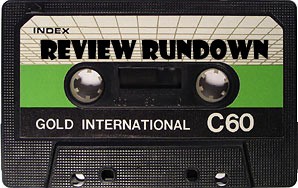 File Under: Metalcore In Need of Ritalin
The Chariot – Long Live (Good Fight): Long Live mostly finds the Chariot waxing nostalgic, showcasing the fact that even though they seemingly just released an album (2009's Wars and Rumors of Wars), these Georgian's still have a thunderous bite to go along with their chugging bark ("The Audience," "Calvin Makenzie"), though there are times throughout that are sure to have you thinking the  band spent some time listening to other acts, IE Every Time I Die ("the Heavens," "Robert Rios"). Long Live isn't without its moments of perplexing head-scratching, songs that provoke a bit of confusion, leaving you to wonder just what in the hell the band could have been thinking in the studio ("the Earth," "David De La Hoz," "the King"), yet somehow the band is able to counteract this self-induced chaos with an air of conventionality, something the band isn't exactly known for ("the City"), which ironically registers as one of the bands best cuts to date. Long Live is a surefire sea of sound, an unsubtle potpourri of heavy elements which is neither coming, nor going. Suffice to say, this record is very jarring upon first embrace and you would be hard-pressed to put both the time and effort into it in order to find the gems buried underneath all those sonic layers. With time, you'll find the good stuff, and ultimately the choice is yours whether or not to accept the challenge. (www.thechariot.com)
Grade: C+
Go Download: "The City"   
File Under: UK Metalcore
While She Sleeps – The North Stands for Nothing (Good Fight): Brutal, chugging, chest-pounding, floor-punching, etcetera, etcetera, and so on and so forth goes the list of adjectives to describe the North Stands for Nothing, the debut release from While She Sleeps, the UK's latest offering to the metalcore world. Listening to this record should cement one thing – While She Sleeps wants you to start a circle pit, it's just that simple. Yeah, the North Stands for Nothing is your garden variety metalcore, pretty standard fare for the genre if you've spent anytime within it, but the band does have some pretty good things going for them - namely the lack of consistent melodic vocals and some actual quality songwriting, two things which you don't normally see with a release of this ilk. Sure the breakdowns are there and some (OK, most) of the North Stands for Nothing really doesn't do much to differentiate from their scene brethren, but some of these songs are pretty damn good and warrant a listen (see "Crows," "Trophies"). The passion and execution are worth noting here too, further solidifying the North Stands for Nothing as a pretty good first attempt, one that doesn't leave all that bitter of a taste in its wake.    
Grade: C
Go Download: "Crows"
File Under: Frivolous Ska
Less Than Jake – TV/EP (Sleep It Off): On paper, Less Than Jake's TV/EP is a pretty cool idea – a seminal ska/punk band revisiting a records worth of everyone's favorite TV commercials and theme songs, both old and new, adding their trademark horn-infused touch – but not everything on this record translates as well as you'd initially think. The album is kicked off with the impossibly unnecessary 'iCarly' theme, "Leave It All to Me," which you probably don't recognize first off if you're a guy, and second, if you're over the age of 14. Anyways, the album goes through its peaks ("Animaniacs," Malcolm in the Middle – "Boss of Me," "Spongebob Squarepants") and valleys ("Hungry, Hungry Hippos," "Pac-Man Cereal," "Big Mac"), and really does hit on some of its content, including Less Than Jake's renditions of vaunted theme's from "Scooby-Doo, Where Are You!" and Laverne and Shirley – "Making Our Dreams Come True." The album is capped off nicely with a cover of the well-traveled FreeCreditReport.com pirate commercial theme, which the band recoats admirably with a fresh layer of ska/punk goodness. TV/EP is a cool idea to say the least, though it's sloppy at times and doesn't always comes across as good as it could. But hey, it's Less Than Jake, and TV/EP is clearly all about the band having some fun. Mission accomplished.
Grade: B-
Go Download: Laverne and Shirley – "Making Our Dreams Come True"       
File Under: Melodic Metal
Ill Nino – Dead New World (Victory): Ill Nino have managed a pretty nice living throughout the years utilizing the same sound, something of a tribal/world infused metal with intense melodies, and while the band's latest, Dead New World, their debut for the vaunted Victory Records, is pretty much par the course from an aesthetic standpoint, it does represent Ill Nino's best work since 2003's Confession. Perhaps the albums strongest sonic representation, "Bleed Like You," is one singular track that effectively combines all facets of Ill Nino's makeup – unique, worldly duel drumming, chugging riff-tastic guitar work that seems to have no off switch, and the hyper-melodic, yet devastating vocal work of one Cristian Machado, work that would be a tall task to duplicate. Easily the most recognizable aspect of the record is the bands cover of the Smashing Pumpkins semi-classic "Bullet with Butterfly Wings,' the bands first foray into the cover arena, at least on a proper full length. While it's admirable for the most part, it's not quite what you'd expect. You'll have to hear it to understand. And the same goes for the entire disc. No, not all of the record isn't quite what you'd expect, yet actually quite the opposite. Dead New World is comfortable, and the most refreshing the band has sounded in years. (www.myspace.com/illnino)
Grade: A
Go Download: 'Serve the Grave'  
File Under: Indie Pop
Le Futur Pompiste – Le Futur Pompiste (Shelflife): Le Futur Pompiste's long-awaited sophomore eponymous record is much easier to digest than it is to pronounce (yeah, it's self-titled but still a mouthful), which is definitely a good thing. While it's not quite Siouxsie & the Banshees (think more Stereolab), this self-titled work is deliciously layered, bafflingly beautiful, lush and effervescent. It's hard to believe that this band hasn't put out a record in six years, something you'd never know by listening to Le Futur Pompiste. The music is vibrant and aware, and for those who may have thought that this band would have to knock the rust off due to the discs long gestation period, think again. Its late-60's dreamy indie pop is an engulfing affair, painting colorful, multihued landscapes every chance it gets with bright, sun-drenched outings like "Five Hundred Heartbeats," "My Trophy," and "Hunter." The band also saves one of its best for last in the artful closer "Girls of These Days," an opus to cap the already stunning affair. If Le Futur Pompiste serves as your introduction to the band, then you're surely in good hands - this is the best place to start. (www.myspace.com/lefuturpompiste)       
Grade: A
Go Download: "Communication"