Review Rundown: Day of Fire, April Smith, Never Ending Conflict, Violent Soho, Create Avoid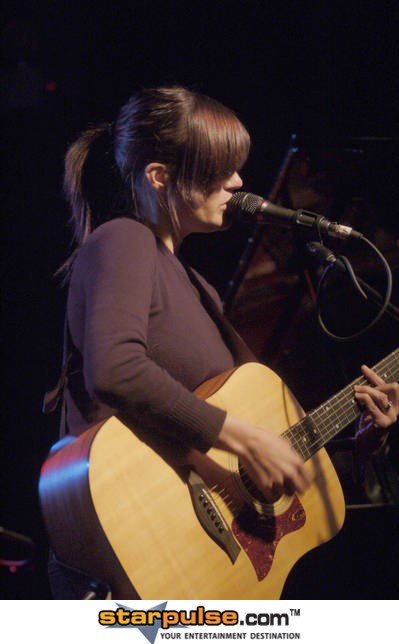 This Review Rundown offers insights on new releases from five more bands – Day of Fire, April Smith, Never Ending Conflict, Violent Soho and Create Avoid.
File Under: Gritty Nu-Rock
Day of Fire – Losing All (Razor & Tie): Certain bands exist today that gives the whole hard/nu-rock genre a bad name – bands that only exist single to single and would more than likely shrivel up and wither away without radio play. Yes, Buckcherry, Nickelback, Saving Abel – we're looking in your direction. Thankfully a band comes around every now and again looking for more out of their music, and Day of Fire is one of those bands. These guys are attempting to make the maligned genre something more than a shallow pit with their latest record, Losing All, and they're succeeding. Aside from the records opening track, "Light Em' Up," an awkward street infused, gritty rock affair, which doesn't fit with the rest of the disc, Losing All is teeming with raw aggression, songs overflowing with honest songwriting and noticeable passion. Most of the record is Burn Halo-esque nu-rock goodness that would work just as well played in a smoky bar as it would under the bright lights of an arena stage ("When I See You," "Airplane," "Hey You"), but there are some more traditional rock ballads scattered around ("Hello Heartache," "Long Highway"). Album closer "the Dark Hills" contains the records best songwriting from frontman Josh Brown, who interestingly used to handle those same duties for Full Devil Jacket (a gold star if you were a fan of that band). Although you have to wade through 12 other tracks to get to the best tune, go ahead and enjoy the ride. (www.dayoffire.com)
Grade: B
Go Download: "The Dark Hills"
File Under: A Good Ol' Ragtime Band w/Striking Vocals
April Smith & the Great Picture Show – Songs for a Sinking Ship (Little Roscoe): Throughout Songs for a Sinking Ship, there is a certain air of cool, a measure of confident swagger, which lingers about like freshly sprayed Febreeze; you can feel it surrounding you. You know its there, and you can't help but pay attention to it. The bands approach on this record is simple and minimal, but effective. And that's just it, these songs aren't overtly flashy, but they manage to come across grandiose at times due to the bands efficient use of various instruments, including trumpets, cellos and accordions, but April Smith's voice is the true centerpiece, and this record is not shy about that fact. Smith has the ability to soulfully croon one moment ("Drop Dead Gorgeous," "Dixie Boy"), then emote in a devastatingly heartbreaking fashion ("What I'll Do," "Beloved"), all while not forgetting how to swing and bounce between all things ragtime and vaudeville ("Colors," "Wow & Flutter"). Songs for a Sinking Ship is a stunning example that you don't have to sound like everyone else to be successful, you just have be yourself. If you have yet to hear April Smith and the Great Picture Show, you will. And if you've yet to hear songs from Songs for a Sinking Ship, you should. Its just as easy as that. (www.aprilsmithmusic.com)
Grade: A
Go Download: "Beloved"
File Under: Old School Metalcore
Create Avoid – Heart Means Everything (Pure Noise): Heart Means Everything is an album teeming with crashing waves of sound, a literal breakdown battlefield emblazoned with an undeniable anthemic spirit. This record harkens back to the heyday of metalcore and melodic metal, bringing to mind early works of bands like Remembering Never and Scarlet. Heart Means Everything is action-packed to say the very least – offering up compact songs that rarely waver. There's more going on within the first three tracks than on most other metal records released today. Create Avoid deftly intertwine songs that incite sing-along's as much as a circle pit ("Unfamiliar Faces," "Finding Clarity"), while remaining true to roots with songs that simply crush ("Tyranny," "Heart Remains"). Chances are Heart Means Everything is the best metal record this year that you've never heard. So let's work on changing that, shall we? (www.myspace.com/createavoid) 
Grade: A
Go Download: "Finding Clarity"  
File Under: Garage Revivalists from Down Under
Violent Soho – Violent Soho (Ecstatic Peace!): Violent Soho has a lot to thank Nirvana for when it comes to their latest eponymous release, and actually their entire overall fuzz distorted, guitar driven sound, but the Brisbane, Australia based outfit also own a debt of gratitude to fellow countrymen the Vines for paving their way. Violent Soho is a tightly packed 31 minutes of raw garage rock that pays homage to those bands that started the movement (MC5, the Stooges), as well as those bands who stood at the forefront of the recent revival (Jet, the Libertines). The bands textbook blend of early rock and roll and angst-y punk makes for a smooth and exciting, albeit short, listen, and the fact that they didn't go overboard with the production helps too. You're going to want to listen to the entire disc straight through because Violent Soho really is a complete work, but there are those highlight tracks that just crave attention, like "Jesus Stole My Girlfriend," "Bombs Over Broadway," and "Narrow Ways." Their unabashed, but not too cocky, swagger is a fresh breath of air nowadays. (www.myspace.com/violentsoho)
Grade: A
Go Download: "Bombs Over Broadway"
File Under: Melodic Hard Rock
Never Ending Conflict – One Slip Away: Never Ending Conflict's six song One Slip Away EP presents a challenge to the listener - to try and find a passable song. Go ahead, you try it. This challenge is, in fact, impossible, because there aren't any here. These are six of the better melodic hard rock tracks you've never heard from a Columbus, Ohio band that sounds as if they have both the tools and the intangibles to go places in this industry of ours. Lead singer/bassist Dusty Ells leads the charge, fueling lofty melodies and hard hitting charges like "Unbroken" and "the Pain Inside" with his capable throat, and when coupled with the duel guitar eddies of Kory Michael and Luke Rausch, along with the relentless pounding of Tony Schmiesing behind the kit, it leads One Slip Away into the very good category. The world needs more rock bands like Never Ending Conflict, those classified in the Breaking Benajmin/Sevendust mold, and it just so happens that Never Ending Conflict are here, ready to answer the call. (www.myspace.com/neverendingconflict)
Grade: A
Go Download: "Unbroken"