Review: Romantic Comedy 'A Case Of You' Light, Sedate And Safe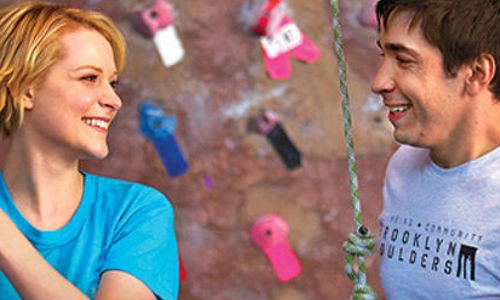 Romantic comedy tends to always be in the category of 'what you see is what you get.'  The star crossed lovers, quirky friends and offbeat character cameos are all staples of the genre that made duos like Tom Hanks and Meg Ryan on-screen sensations.  The new Justin Long penned flick "A Case of You" does have that same romantic tone between its leads, but the romantic formula enlisted is so familiar, so borrowed and so by the book that the natural couple chemistry is the only real element left keeping this love boat afloat.
Long plays struggling writer Sam, a novelist who is looking to create something more personal then the movie book adaptations he's been so successful at.  Enter Evan Rachel Wood's Birdie, a local coffee shop girl with spark and spunk whom he becomes infatuated with.  She's of course the opposite of him; vivacious, outgoing and honest to a fault.  So he raids her online social networking info, studies it and emulates her interests.  But being a very different person then the one he is projecting can he keep up the act?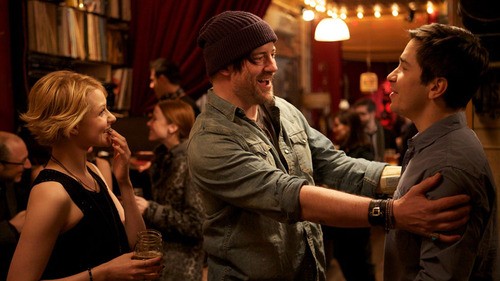 "A Case of You" is not very complex nor an original idea (see any "Three's Company" episode!) and that's what stops the film from being anything more than an mildly enjoyable distraction.  As would-be lovers, Long and his co-star Evan Rachel Wood do have a decent chemistry, but the staging by director Kat Coiro is unfortunately stoic at best.  Thankfully, she also has a slew of high profile side characters like a wry Peter Dinklage, a sassy Sam Rockwell and a free loving Brendan Fraser, but again none manage to take the flick above the fluff level here. 
I must admit I was a tad curious how Long's character was going to explain his Facebook stalking infatuation to a doe-eyed Wood in a way that didn't make him sound like Travis Bickle, but I forgot that in the predictable movie world all romantic crimes are eventually forgiven.  Light, sedate and safe, "A Case Of You" is the cinematic equivalent of filling comfort food and goes down as such. 
"A CASE OF YOU" OPENS IN SELECT THEATRES AND ON DEMAND ON NOV. 6 FROM IFC FILMS.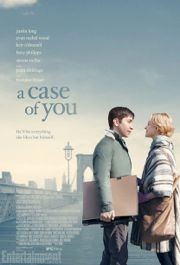 Title: "A Case Of You"
   Stars: 3
   Genre: Comedy, Romance, Drama
   Cast: Justin Long, Evan Rachel Wood, Vince Vaughn
   Director: Kat Coiro
   Rating: Unrated
   Running Time: 92 Minutes
   Release Company: IFC Films
   Website: www.facebook.com/acaseofyoufilm