Review: Richard Gere Fully In His Element With Big Business Suspense Outing 'Arbitrage'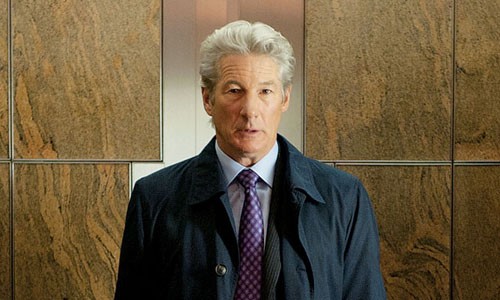 There's nothing better then when a really skilled suspense director uses his wares to amp up the tension.  Greats like the late Sidney Lumet, Brian De Palma and even to a degree Danish director Nicholas Winding Refn with the "Pusher" series all know just how to keep the audience in a heightened state of anticipation.  With his pressure cooker debut "Arbitrage," newbie director Nicholas Jarecki joins the club, showing not only that he has a firm handle on all things big business, but also real knack for pumping up the pressure and the unusual marriage of the two results in one very unique piece of work.
Richard Gere stars as Robert Miller, a successful businessman with a supportive family who seems to have it all.  But underneath the slick exterior, there lurks trouble as there are more then a few skeletons in Robert's closet.  Bad investments, illegal cover-ups, and a recent damning personal incident all threaten both a possible big financial buy out of his company and his very way of life.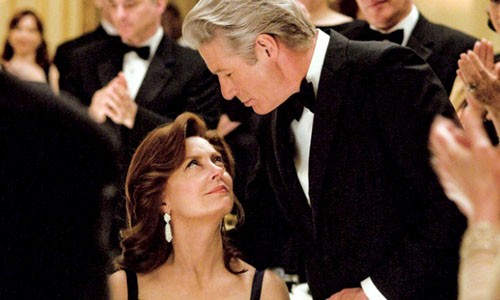 Vague yes, but I recently read a review of this film that revealed way too much and if you appreciate a good thriller like I do you know that giving away the slightest compelling detail is like a death sentence for the uninitiated.  Rest assured that Gere is fully in his element here as a man with a voracious love of money and power.  It's a role he could play in his sleep, but matched up with various taut suspense elements within makes for one unforgettable performance.  Not to mention that Jarecki uses all the films' charms like powerhouse work by the likes of Susan Sarandon (does that stunning woman ever age?!) and Tim Roth (guy plays a great sleazeball!), an effective score by "sex, lies, and videotape" maestro Cliff Martinez and some clever twists and turns to keep the onslaught of unease on Gere's man of steel.  But even with his dirty deeds the audience stays invested – even a train wreck with a skilled conductor at the helm is a compelling thing to watch.   
What's most interesting is how little Gere's character lets the out of control events that unfold affect him, constantly staying in a proactive mode he so aptly lives by.  It's the merging of a man who knows how to think on his feet with the endless darkness of the unknown that makes "Arbitrage" such a memorable ride – hands, feet and briefcases inside the vehicle at all times please.
"ARBITRAGE" OPENS IN SELECT THEATERS SEPT. 14 FROM ROADSIDE ATTRACTIONS/LIONSGATE RELEASING.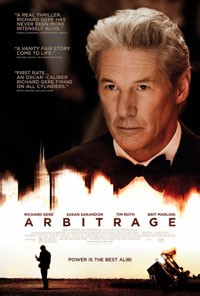 Title: "Arbitrage"
   Stars: 4
   Genre: Drama/Thriller
   Cast: Richard Gere, Susan Sarandon, Tim Roth
   Director: Nicholas Jarecki
   Rating: R
   Running Time: 100 Minutes
   Release Company: Lionsgate / Roadside Attractions
   Website: http://www.arbitrage-film.com/