Review: Pusha T, 'My Name Is My Name'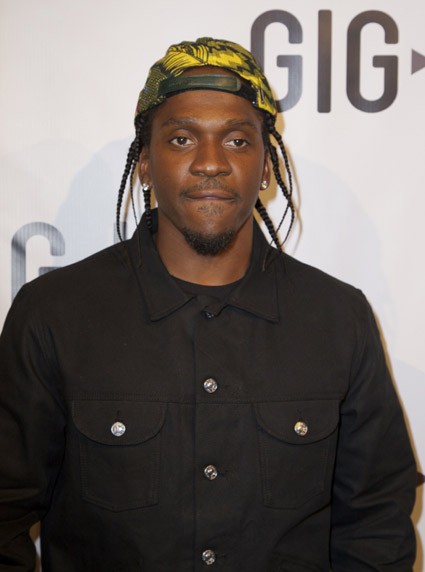 Pusha T captures a darker portrait of life exceptionally on his 'official' solo debut: To call 'street life' captivating would probably be an incredibly irresponsible statement to make.  What isn't an irresponsible description is that Pusha T delivers and captures a darker portrait of life exceptionally on his official solo debut, My Name Is My Name.  Sure, the 'dope game' is nothing to glorify by any means, but something about Pusha T's honest and authentic stories of a checkered past proves to be an interesting listen across these 12 excellent tracks.  If nothing more, one definitely knows where half of rap duo Clipse stands.
"King Push" initiates with dark-tilted production work, driven by a marching band-like snare drum.  From the jump, Pusha T is confident and hardcore about his intentions.  This is evidenced by the hook: "I'm king Push, still King Push / I rap n***a 'bout trap n***as / I don't sing hooks." Indeed Pusha T avoids sung hooks throughout My Name Is My Name and definitely sugarcoats nothing.  The unapologetic nature of "Numbers On The Board" is welcome, with Pusha T kicking off things in electrifying fashion: "I'm so bossy, b**ch, get off me / it's a different jingle when you hear these car keys…" Adhering to the 2013 rap trend of 'god status', Pusha seems to have more oomph than many of his contemporaries as he spits "It's only one God, and it's only one crow / so it's only one king that can stand on this mound / King Push, kingpin, overlord…" There it is.
"Sweet Serenade" isn't true to it's title, continuing to sound mysterious and dark.  Chris Brown's usually enthusiastic pipes are subdued in effect to make the 'sweet serenade' a bit more 'realistic' you might say.  "Come on let's toast the champagne, this one's for the life / did everything you could do to be here for the night / man it feels good, everything feels right / energy is strong enough to bright city lights / my whole team winning, no vision on quitting…I risk my life to try everyday to go and get it…" The track wins and apparently the "team [is] winning", so why so scary? Well it is Pusha T.  "Look, my ouija board don't never lie to me / the best rapper living, I know who's alive to me / yeah the competition's all but died to me / Raah, I make these motherf**kers hide from me…" Maybe that's why!