Review: Phoenix Bankrupt! - A Record You Won't Want To Miss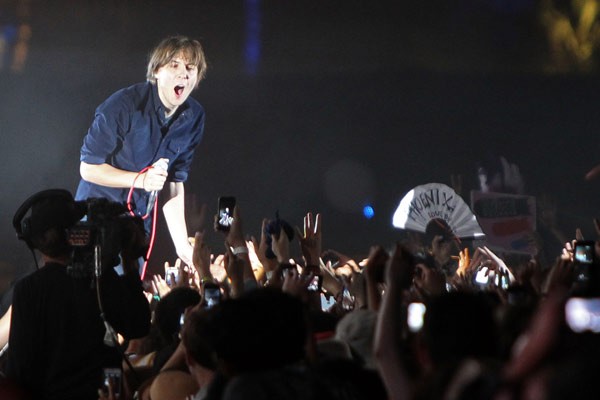 Before the release of Wolfgang Amadeus Phoenix, Phoenix were the best kept secret in music. The band had already released three fantastic albums, and with their third, It's Never Been Like That being the most radio friendly of the bunch, it seemed like Wolfgang would finally be the album to break the group into the mainstream, and it in fact was. Singles "Lisztomania" and "1901" were huge hits, and the group secured spots headlining various music festivals and numerous late night television show appearances.
Four years after the release of Wolfgang, the follow up Bankrupt! is now out and it presents a band who are now well aware of their stardom. The idea of being famous and in the public eye is one that seems to weigh heavily on this album, both in the lyrical content and in the new sound the band has taken on.
Phoenix have never carried a consistent sound through their records; United was inspired by 70's disco, Alphabetical was the byproduct of 80's soft rock, It's Never Been Like That sounded like the proper follow up to The Strokes Is This It? and Wolfgang Amadeus Phoenix found the band embracing 80's new wave and synth pop, so it's unsurprising that Bankrupt! twists the group's sound yet again. Synthesizers are now at the forefront, and the guitar parts that were so prevalent in their last two releases are almost entirely absent here. In a paradoxical sort of way, the album sounds more dream like and smooth than any of their other previous records, despite containing many more ideas and layers of sound. Single "Entertainment" for example contains an asian inspired synth riff that would make "China Girl" era David Bowie Jealous, rolling drums that seem pushed to the front of the track, muted guitars that serve as the rhythmic backbone of everything, Thomas Mars' falsetto, and at one point an entire choir. Yet things never seem to hectic and the whole thing is immaculately produced to the point where nothing seems out of place.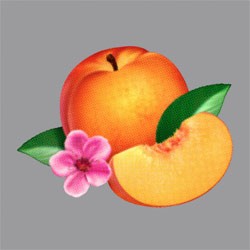 This idea carries over to the lyrics of the song, in which Mars sings "because everything belongs together" before dropping out all of the beat and almost screaming "I'd rather be alone" as if to reject all of the intricate layers of the track. In fact, it seems as if Bankrupt! as a whole is a rejection of the idea of fame and the position that Phoenix now occupy in music. Mars sings "I'm just trying to be cool and it's all because of you" on the masterful and funky "Trying to Be Cool" and it seems pointed at the listeners of the song, who may still believe that Phoenix are a cool and edgy band. The truth remains that the group is no longer the indie darlings that the grew up as, yet in a way wish they still were.

"S.O.S. In Bel Air" is easily a contender for the song of the summer 2013 with it's poppy synth line, insanely catchy pre-chorus that just begs to be sung along with, and a cool synth breakdown that hits just before Mars sings in the catchiest possible way "put my name on your list, S.O.S. In Bel Air." It's a moment that gives the listener goosebumps, and that's an incredibly rare thing in the modern pop world that's filled with radio friendly, sterilized acts like Bruno Mars and Taylor Swift. Mars also sings that "false idols of boredom tempt everyone" and it's hard to not connect this idea to those same mainstream artists. Bankrupt!, if nothing else, is a stand against the idea of mainstream music and what makes something popular.

Other highlights include the R&B jam "Chloroform" which oozes with confidence, sophistication, and swagger that it almost makes you forget that it's named after something used for terrible purposes. "Bourgeois" could be the best track the band's written to date; it features a long synth intro that manages to avoid overstaying it's welcome, and features lyrics about a bartender catering to 1%. Mars himself could now be consider amongst the ranks of the 1%, and yet his rejection of them seems to again tie into the album's rejection of the mainstream as a whole. If Phoenix hit it big with Wolfgang, it's very likely that Bankrupt! is bound to be a commercial failure, and yet Mars seems to have no problem with that.
The album isn't without it's faults though. Track "Bankrupt!" is the signature Phoenix long song on the record, but it also overstays it's welcome by about four minutes. The song is all over the place, starting with a low key synth intro, then breaking into a seemingly Tron inspired middle section, and then ending as a full on folk song. It sounds almost like an experiment, and it's a failed one at that. Closer "Oblique City" is catchy enough for the first two minutes, but then completely slows down and trips over itself, stumbling to the finish line of the album rather than proudly running towards it. Phoenix have yet to make a perfect album, and Bankrupt! seems to further show that while the band may be masters of songwriting, they haven't necessarily perfected the concept of a whole album yet.
So, is Bankrupt! a worthy successor to Wolfgang Amadeus Phoenix? Yes, it is, and it's quite a good follow up. The band took an immense amount of risks and seems to keep pushing themselves, even though they would have most likely been more successful if they had just played it safe and re-released a carbon copy of Wolfgang. It's not the album that a lot of people probably wanted, but then again that's not a bad thing. Don't miss this record.

Rating: 8.9 out of 10

Tracklist:
1. Entertainment
2. The Real Thing
3. S.O.S. In Bel Air
4. Trying to Be Cool
5. Bankrupt!

6. Drakkar Noir

7. Chloroform

8. Don't

9. Bourgeois

10. Oblique City