Review 'Overgrown': James Blake Delivers Solid Second Record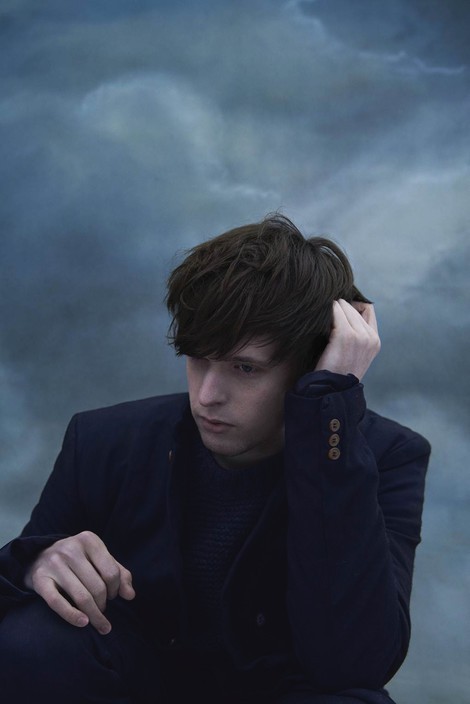 There was cause for concern when James Blake announced that his second album was titled "Overgrown." Blake has always been famous for his sparse sound, with layers of sound existing so far apart that the distance can practically be measured with a yard stick. Despite the album title, though, Blake has retained his signature sound, and only really minimally expands on it here; delivering a very solid second record that may lack surprises, but makes up for it in terms of overall sound quality.
Blake has always straddled the lines between dubstep and R&B, and his fragile voice brings to mind past English greats like Nick Drake. His voice sounds other wordly on tracks like "I Am Sold," where the oppressive drum beat and crashing noises seem appear an ocean that needs Blake's voice as the light house to guide the listener. 
"Take a Fall For Me" features great use of Wu Tang Member and overall rap legend the RZA, and his spoken word verse is well served by Blake's sampling techniques, and Blake even adds his own voice to the mix with stellar results.
Brian Eno shows up on "Digital Lion" and it's nothing short of an electronic fans dream collaboration, considering that Eno paved the way for artists like Blake years ago.
"Dlm" is a simple ballad that sounds like it was stolen right out of Joni Mitchell's song book (he has covered her before, so it only makes sense) but with a modern touch that makes the track almost timeless.
"Voyeur" is the most dance friendly number here, which isn't saying much because despite his connection to dub step, he's never really served that audience. Still, the track is intoxicating and sounds like it belongs in a very underground dance club underneath a futuristic city.
Practically every song on the album is strong, and the only weakness of the record is the lack of experimentation on Blake's part. The whole thing seems like a refinement on what he's worked on so far. Perhaps the problem is that Blake's first record was so revolutionary that the surprise factor of the whole thing just isn't there anymore. Still, if that's the only criticism to be had for the album, Blake can probably sleep soundly at night. If you haven't started paying attention to him yet, this is the perfect time to start.
Rating: 9.0 / 10.
Standout Tracks: "Digital Lion" "Take a Fall For Me" "I Am Sold" "Voyeur" "Retrograde"
Track Listing:
1: Overgrown - 5:00     
2: I Am Sold -4:04     
3: Life Round Here - 3:37     
4: Take a Fall For Me (feat. RZA) - 3:33     
5: Retrograde - 3:43     
6: Dlm - 2:25     
7: Digital Lion - 4:47
8: Voyeur - 4:17     
9: To the Last - 4:19     
10: Our Love Comes Back - 3:39