Review: On Romantic Comedy Scale 'The Right Kind Of Wrong' Has All Of The Above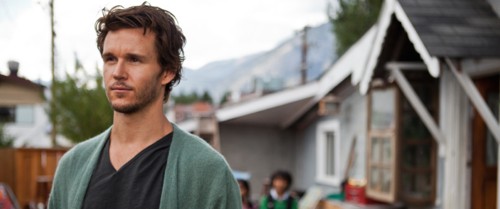 Romantic comedy is a hard genre to crack and make work – to be original even more so.  But it's in the genuine moments, witty asides and honest characters where success in the story hits home with the fuzzy stuff and fortunately in new film "The Right Kind Of Wrong" there is an over abundance of it.  It could come from the book upon which the film is based, the killer casting that ranges from charming to hilarious or even the farcical premise of meeting "the one" at their own wedding, but in the end it's a classic case of all of the above.
Leo Palamino is a flawed man.  He's a failed writer, works as a dishwasher, is closed off to everything and contemplates life from the couch.  This is all much to the chagrin of his wife, who not only decides to ultimately leave him, but is so perturbed by his various shortcomings that she starts her own blog that becomes an internet sensation called "Why You Suck."  But Leo is also a passionate and impulsive man, especially when he spots the captivating Collette and sets his romantic sights on her.  One problem – she's just got married.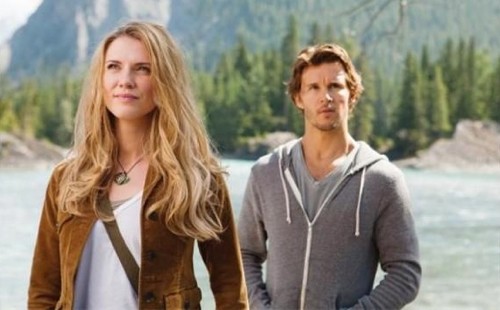 Yes, the premise here is goofy, inane and foolish, but isn't all romantic comedy?  What sells "The Right Kind of Wrong" is all that's right.  The dialogue and witty banter in the film is incredibly smart, surprisingly without surrendering character individuality.  (Classic example – the caustic, yet down to earth mom of the bride played with surly moxie by comedian Catherin O'Hara!)  Under the direction of "Benny & Joon" helmer Jeremiah Chechik the film also manages the feat of never looking down on its audience – we're in on the fun.  It also helps that his lead cast is pitch perfect; from the whimsy filled Ryan Kwanten as the inspired Leo to the grounded Sara Canning as his lust de jour all here bring the love without too much of the sappy romantic cheddar.  (Plus we get good comic relief via "MADtv" alum Will Sasso to boot!)  We can forgive the far out flavor of the wild story soup here because it goes down smooth with a fine finish.
There will be times you have to suspend disbelief, be open to the more comical aspects of the tale and ultimately accept a crazy idea that makes Pauly Shore seem more grounded by comparison, but in the end it's worth it.  A sweet and sentimental outing, this tale of love passion and everything in between reminds us what movie romance with more right than wrong can look like. 
"THE RIGHT KIND OF WRONG" IS NOW ON DEMAND AND HITS THEATERS MARCH 14 FROM MAGNOLIA PICTURES.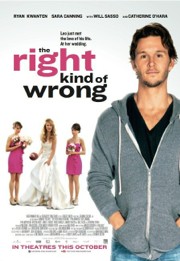 Title: "The Right Kind Of Wrong"       
   Stars: 4
   Genre: Comedy / Drama
   Cast: Ryan Kwanten, Sara Canning, Catherine O'Hara
   Director: Jeremiah Chechik
   Rating: R
   Running Time: 97 Minutes
   Release Company: Magnolia Pictures
   Website: www.magpictures.com