Review: Mixed Genre Belgium Import 'The Broken Circle Breakdown' Is Painfully Poignant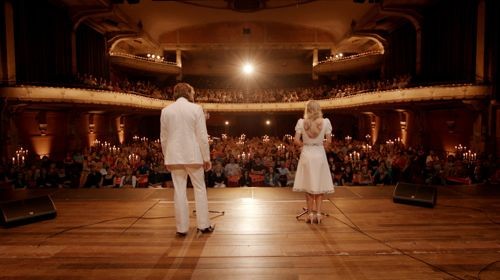 Drama is a powerful tool in the hands of a skilled filmmaker.  The same goes for romantic and folks falling in love and kick ass country music that can make an audience's toe tap.  But rarely do all three co-exist in the same space and in the case of the of the painfully poignant Belgium import "The Broken Circle Breakdown" it's a trio that doesn't make for harmonious roommates and makes the film almost unbearable to watch. 
Didier is a simple man with simple tastes.  He lives on a farm, has a dog and a few chickens, an easy-going life and a passion for playing and listening to Bluegrass music.  Enter tattooed up free spirit Elise, a fiery blond who sees the passion and potential in the sullen Didier.  They have a whirlwind courtship, get married, play music together and eventually have a daughter.  Life appears to be good until their daughter gets diagnosed with cancer.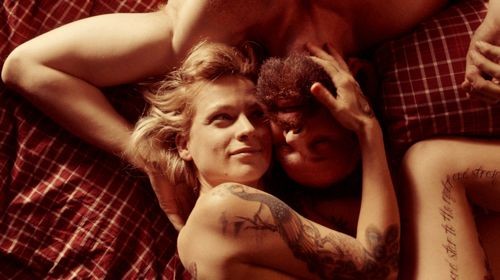 The above description is an in order version of the story, but filmmaker Felix Van Groeningen plays with his timeline Tarantino style and it only serves to highlight just how discombobulating "The Broken Circle Breakdown" is.  First it's a harrowing and arduous drama about the effects of cancer of a child.  Then it's a tale of the wonderment of falling in love.  And finally it's a testament to the power of music.  (Mix in a blender and force down the audience's throat!)  I'm not saying the emotions of each very different scenario aren't there or that the acting is not powerful, but even outside of the cinema I can't change emotions so fast.  Groeningen seems to want to attack the senses just because he can, but what really suffers is the story itself.  Unable to process the myriad of emotions the film so amply displays in such a short amount of time, one is left to simply ride the unfun rollercoaster of Breakdown and the cost is the movie itself.
It's a shame because leads Veerle Baetens and Johan Heldenbergh seem to have such rich chemistry and inner character life, but in this case it's all fuel for the fire.  Filled with unbearable heartache, joyful glimpses of falling in love and memorable Bluegrass music, The Broken Circle Breakdown simply needed to stop and smell the roses.  
"THE BROKEN CIRCLE BREAKDOWN" IS CURRENTLY PLAYING IN SELECT THEATERS FROM TRIBECA FILM.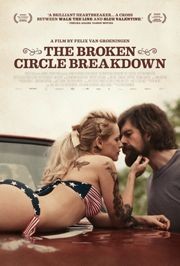 Title: "The Broken Circle Breakdown"
   Stars: 2 1/2
   Genre: Drama
   Cast: Veerle Baetens, Johan Heldenbergh, Nell Cattrysse
   Director: Felix Van Groeningen
   Rating: Not Rated
   Running Time: 110 Minutes
   Release Company: Tribeca Film
   Website: www.tribecafilm.com/tribecafilm/filmguide/brokencircle