Review: Michael Jackson, 'Xscape' Proves To Be A Much Better Than Expected Posthumous Album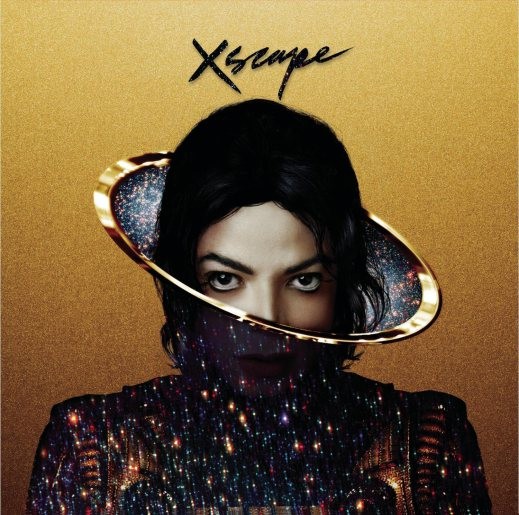 "Couldn't have said it better myself!" – my thoughts on another new Michael Jackson album that is, as excerpted from a previous post:  "Let's not kid ourselves at all here – Michael Jackson's most important/best work has come and gone.  No questions or skepticisms whatsoever. The classic albums that the late pop/R&B star previously released are what cement his legendary status, not something like the highly anticipated, posthumously released Xscape." Perhaps I was a bit harsh or the slightest bit too pre-judgmental, but truthfully, unless MJ had released another Thriller posthumously somehow, his new album wasn't going to supersede his best work.  That said Xscape is no slouch in the least.  This skinny eight-track album (the nine tracks in the deluxe editions are different mixes) is a fine one that's more than worthy of some spins. Think of Xscape as what MJ would've sounded in the 2010s – swag written all over it!
"Love Never Felt So Good" kicks off XScape, carrying classicism about it.  The track doesn't feel anachronistic, but does preserve a neo-disco sound that was incredibly popular in the 80s, of which this cut hails from.  The production work is tasteful and lush, giving this unreleased track fresh life in the pop-soul vein.  Sunny and optimistic, while "Love Never Felt So Good" may not reach the unreachable and untouchable status of Jackson's universally acclaimed classics, it is a noteworthy addition, definitely stronger than "This Is It" was.
"Chicago" has a difficult act to follow, but the sound track from the Invincible sessions (late 90s and early 00s) holds its own.  Perhaps even more than "Love Never Felt So Good", the sound is more contemporary oriented, certainly more than it would've been had it made Invincible back in 2001.  Still, the vintage appeal of Jackson and the tail end of the New Jack swing era is apparent. "Loving You" is an even older cut than "Chicago", hailing from Jackson's Bad era.  Arguably, "Loving You" sounds more contemporary given the modern production tricks of Timbaland and co-producer Jerome "Jroc" Harmon.  The balladry of the number does reminisce back to "I Just Can't Stop Loving You", notably the harmonies, but still feels fresh in 2014.  Maybe that freshness is most attributed to the timelessness of Jackson the artist.  Regardless, the lushness of "Loving You" truly incites a romantic vibe.
"A Place With No Name" arrives from the Invincible sessions like "Chicago" did, but sounds older.  According to the liner notes, "A Place With No Name" contains a portion of "A Horse With No Name" written by Dewey Bunnell, a 70s song, which would explain the 'older sound'.  Even so, "A Place With No Name" definitely has the script listeners have come to characterize Jackson with – busy percussive groove, minimalist rhythmic production cues in general, and MJ's signature scoops and yelps (for lack of a better word).  There is a sense of familiarity with "A Place With No Home" that naturally elevates this track up a peg or two on the listening hierarchy.
"Slave To The Rhythm" hails from the heart of New Jack Swing, Jackson's Dangerous era.  "Slave To The Rhythm" definitely has the elements that made a joint like "Jam" or "In The Closet" a success. Even with Timbaland's updates, he doesn't tread too far to strip the new-jack sound – he merely refines it for the times.  Production details aside, the real draw of "Slave To The Rhythm" is that it possess the grittiness of some of Jackson's best.  "Do You Know Where Your Children Are" is definitely a Jackson record, with a pronounced socially conscious message front-and-center.  "Do you know where your children are?" the pop star asks on the chorus, "…If they are somewhere out on the street / just imagine how scared they are."  David Williams' electric guitar solo towards the end of the cut definitely signals that 90s sound that Jackson bought into on both Dangerous and the more underrated History.  A highlight here is the gargantuan drums and the impact of the hits.
"What you gonna do / you ain't no friend of mine / the blue gangsta". No track my have more swagger than the slick "Blue Gangsta", which opens incredibly mysteriously before settling into mean-sounding contemporary R&B.  Timbaland delivers some of his most inspired production work, truly updating the original.  The final funky brass hit is an incredibly thoughtful production choice.  Besides a killer groove and superb palette of sounds, vocally Jackson sound impressive, particularly his biting, gritty upper register.  The feistiness of the pop star truly shines through here; you could totally envision Jackson 'eating up' this cut when he originally recorded it.
Title track "Xscape" concludes the standard edition of the album. A cut about escapism ("Everywhere I turn, no matter where I look / the system's in control, it's all ran by the book…"), "Xscape" seems optimistic, but not without pain or disillusionment.    Unsurprisingly, the production work continues to be impressive, this time at the hands of Rodney Jerkins, a seminal part of Invincible.  "Xscape" only has one flaw of note, from the musical critic who is also a total music nerd – MJ's lower vocals on the verse are coarse in sound as if he was rushed, playing less attention to accurate pitch.  Once he gets into his upper register – where fans' ears have become tuned the most to – "it's all good".
The deluxe edition of Xscape features the original versions of the standard tracks as well as the duet version of "Love Never Felt So Good" featuring Justin Timberlake.  Additionally, the deluxe edition comes with a DVD, which features a documentary about the project.  After listening to the original versions, it makes sense why producers opted to enhance the material with new mixes and more development.  The originals are solid overall, but don't necessarily have the pizzazz that the newer mixes do.  Additionally, some of the originals sound 'dated' (contextually) compared to today's music.  Sure, they everything sounds very MJ like, but there is a draw to the slick production work courtesy of Timbaland, Jerome "Jroc" Harmon, Rodney Jerkins, and Stargate.  Wouldn't a truly contemporary Michael Jackson sound, well, modern?  I think so.
Ultimately, Xscape proves to be a 'much better than expected' posthumous MJ album.  It doesn't fall into the same league as Jackson's 'Big 3' albums (Off The Wall, Thriller or Bad), but it certainly is a welcome addition to the pop star's discography.  Each of the eight new songs is worthwhile – none of them misses the mark.  Even being nitpicky, it's hard to deny this is more of the MJ caliber album desired when Michael arrived in December 2010.  Personally, this is how I would've envisioned Michael Jackson's sound evolving past his prime, had he lived.  Xscape receives my blessing.
Favorites

:

"Love Never Felt So Good"; "A Place With No Name";  "Do You Know Where Your Children Are"; "Blue Gangsta"
Verdict

: ★★★★

Michael Jackson • Xscape • Epic • US Release Date: May 13, 2014