Review: 'Marley' A Documentary About A Music Legend (Video)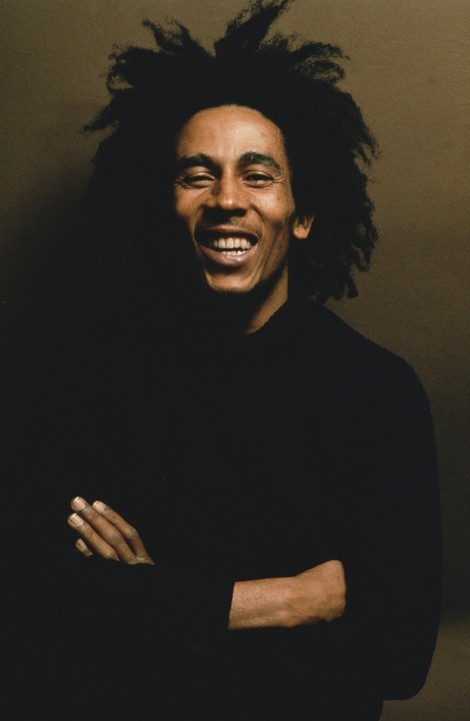 The music of Bob Marley makes me feel really, really good. I could be in the worst mood, stuck in traffic...whatever. All I have to do is click on 'One Love', 'Exodus' or 'No Woman No Cry' and my spirits soar.
However, my knowledge of Bob Marley was limited. I knew that he was a Rastafarian, a Jamaican legend and one incredible songwriter/singer.  
After seeing Kevin McDonald's documentary entitled 'Marley' I am happy to report that I now know so much more about Bob Marley the man and why he was and still is one of the greatest musical icons of the 20th century.
Bob Marley brought reggae and his Rastafarian lifestyle to the masses. He became a mythical figure to the people of Jamaica and many others around the world. His music lifted and united all people and greatly influenced the politics of the time. We're talking late 60's, 70's. 
Marley was born in the mountains of Jamaica in 1945 to a black mother and white father he only met a couple of times. Because of his mixed race, he was a victim of prejudice throughout his childhood.  It seems that was one of the reasons he became a Rastafarian.
Two Jews on Film - By Joan Alperin Schwartz
Kevin McDonald, who won an Oscar for Best Documentary in 2000 (One Day In September), has put together an in-depth picture of Marley's life, what drove him and what was the source of his inspiration. McDonald achieves this through a series of extensive interviews with Marley's wife, children (Ziggy and Cedella), record producer Chris Blackwell (Island Records) as well as Bunny Wailer, the last remaining member of Marley's band The Wailer's.
Marley's enormous talent brought him international fame, love and adoration... especially the latter.
He had one wife, Rita, but Bob certainly loved the ladies. He fathered 11 children by several different women. Hey, no one's perfect.
The best part of this film though, is seeing Bob Marley in concert. To say he was an extraordinary performer doesn't even come close. If Marley was alive today, he'd definitely give 'The Boss' a run for his money.
Sadly of course, he's not. Bob Marley died from Melanoma in 1981 at the young age of 36.
My only criticism of the film is its length...2 1/2 hours. It could have been trimmed by at least 30 or 40 minutes. Having said that, I still whole heartedly recommend 'Marley' to anyone who loves music, reggae and of course... Bob Marley.
I gave 'Marley' which opens in theatres April 20, 2012, 4 bagels out of 5. As usual, John disagrees with my rating. Check out our video to see his thoughts.