Review: Mariah Carey, 'Me. I Am Mariah…The Elusive Chanteuse'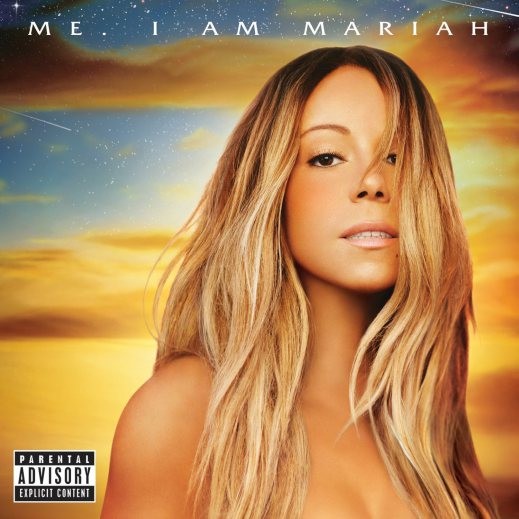 After a five year hiatus, Carey 'brings the heat' on comeback LP Me. I Am Mariah…
Nearly five years ago, Mariah Carey released a solid, if not necessarily flashy album in Memoirs of an Imperfect Angel. Like her previous albums of the 00s, Memoirs featured a quirky title, tailor-made for the prodigiously voiced R&B diva. Despite its quality and a hit with "Obsessed", Carey found her numbers down tremendously, even missing the number one spot on the Billboard 200. Five years later, and a couple of album delays thrown in there as well, it makes one wonder if Carey's comeback album and first of the 10s can survive in a world where album sales continue to plummet, particularly in the R&B realm. Speaking on the commercial fortunes of latest LP Me. I Am Mariah…The Elusive Chanteuse is premature before the album actually charts, after listening and analyzing the affair, I hope that Carey can whip out some of her old commercial magic. Me is a pleasant album, and even with its flaws (there are some), it does showcase the tremendous artistry and talents of the musician.
"Cry" initiates Me in a moody, though somewhat subtle fashion. Rather than throwing an up tempo burner at her audience, Carey opts for a smooth adult contemporary R&B joint accompanied by piano. During the first verse, Carey showcases her smoky, seductive lower register. On the chorus, the vocals are more lush and emotional, matching the connotation the song title expresses. By the second verse, Carey pushes more, ascending into her upper register that's cemented her legacy as one of the best of all time. There is really little to cry foul (no pun intended) on the opener, save for the slow tempo may be ever too lethargic. Still, lyrics such as "My love, imprudently I left every cell in me / so naked, somewhere at the core of you/ bless our souls" do capture your attention.
"Faded" is more contemporary minded than "Cry", particularly given its production by Mike Will Made It. To Mike Will's credit, this is one of his 'tamer' productions, fitting better with a classy voice like Carey's. Moments like a rhythmic, but somewhat clunky pre-chorus evidence that "Faded" is still a bit 'all over the place', but the basic R&B cues are in place. Many purists will prefer the more traditional "Cry", but there are some pros, and if nothing more, "Faded" shows Mimi's willingness to assimilate to pop music trends of the day.
"Dedicated" proceeds and looks to the past for its inspiration. The script is obvious, as Carey explicitly states it: "I'll just sit right here and sing that good old school sh-t to you." It gets better though, as Carey continues on in the second verse: "Boy it was so real, I wanna feel that again / loyal friends form way back then / tell me can you vision us / 36 Chambers High." Oh and by the way, she gets an assist from Nas, known for his clever lyricism as an MC: "Nah, we don't wish today's game was old again / we just wish it wasn't full of Draconian, Babylonian, phony men…" Even with the 'old school' being the focus, the groove is nu-school, thanks to Hit-Boy.
At the time single "#Beautiful" arrived in 2013, it was brilliant move on Carey's part to pair with then hot alt-R&B singer Miguel. Even though the prime of the single has since worn off, "#Beautiful" remains a highlighting track from Me. "Hop on, the back of my bike / let the good wind blow through you hair," ran memorably from Miguel on the first verse. He'd continue with the flattery, finishing the line: "With an a$$ like that and a smile so bright oh, you're killing me, you know it ain't fair." The chorus sums up the sentiment exceptionally: "You're beautiful, and your mind is f-cking beautiful / and I can't pretend that that doesn't mean a thing." Carey wouldn't be upstaged by Miguel though – particularly the way she was on dud "Triumphant (Get 'Em)" which didn't make the album: "I like when you run red lights / don't stop 'til you thrill me, oh how you thrill me." Throw in signature Carey cues – ad-libs, whistle tones – and she's on autopilot.
After "#Beautiful", "Thirsty" has big shoes to fill. The hip-hop oriented R&B track doesn't achieve the same level, even with Carey flaunting her 'swag' you might say. Like on "Faded", Carey seems to be more forward thinking, attempting to successfully fit in and assimilate to a new generation of listeners. The track has its ups, but lines about "thinking you a boss now / boy you just f-ckin' thirsty" don't feel as authentic as more meaningful, substance-filled lyrics from MC. "Make It Look Good" is a much better fit, with Carey singing atop a more neo-soul, traditional R&B production. There's still 'swag' and hipness ("Play those players who play you 'til there's no more / game left to be played"), but it feels a bit more natural and less forced. The fast-paced rhythmic vocals on the chorus are a nice bridge to hip-hop, while the overall vocal production shines.